Omelette and Cabbage Sandwich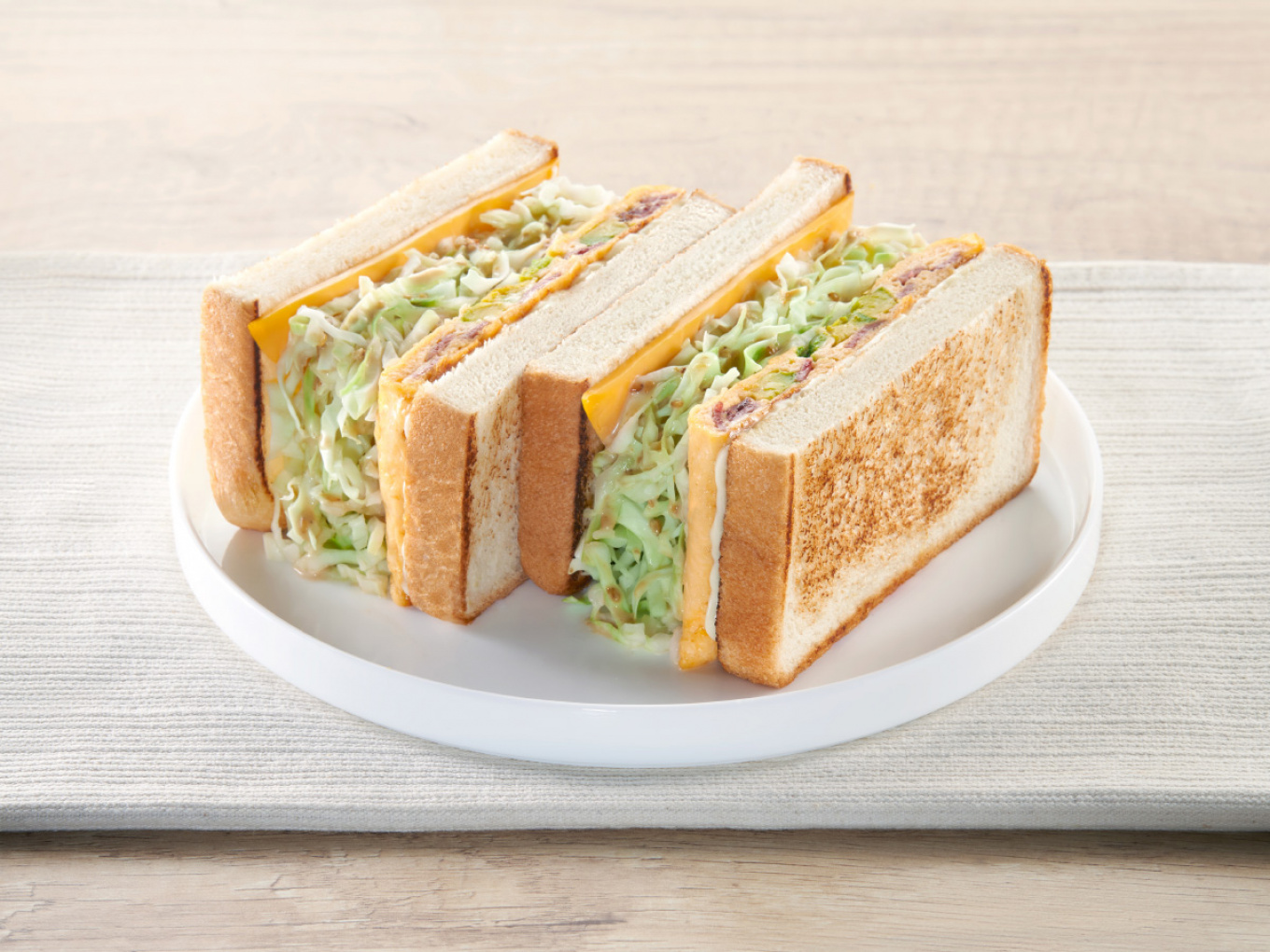 15 Minutes
2 Portion
Ingredients
| | |
| --- | --- |
| White Bread | 2 slices |
| Cabbage | 1 big slice |
| Onion | ¼ piece |
| Avocado | ½ piece |
| Egg | 2 pieces |
| Smoked Beef | 1 slice |
| Sliced Cheese | 1 slice |
| Parmesan Cheese | 1 tbsp |
| Pepper | sufficient |
| | 2 tbsp |
| | 1 tbsp |
How to Make
Cut thinly the cabbage, soak in the water and then remove. Put into bowl, mix with KEWPIE Salad Dressing Roasted Sesame and pepper. Stir well.
Prepare egg in the bowl, add 1 tbsp KEWPIE MAYONNAISE ORIGINAL, parmesan cheese, pepper. Stir well.
Cut avocado into cubes, cut thinly smoked beef. Heat frying pan, add KEWPIE MAYONNAISE ORIGINAL, saute avocado and smoked beef. Add egg, cook until cooked.
Prepare white bread, add 1 slice of cheese on top of one of the bread. Bake with oven toasted or frying pan until brown, remove.
Spread the other bread side with KEWPIE MAYONNAISE ORIGINAL, arrange accordingly: cabbage, omelette. Cover with the other bread, cut into 2, serve.