KEWPIE MAYONNAISE ORIGINAL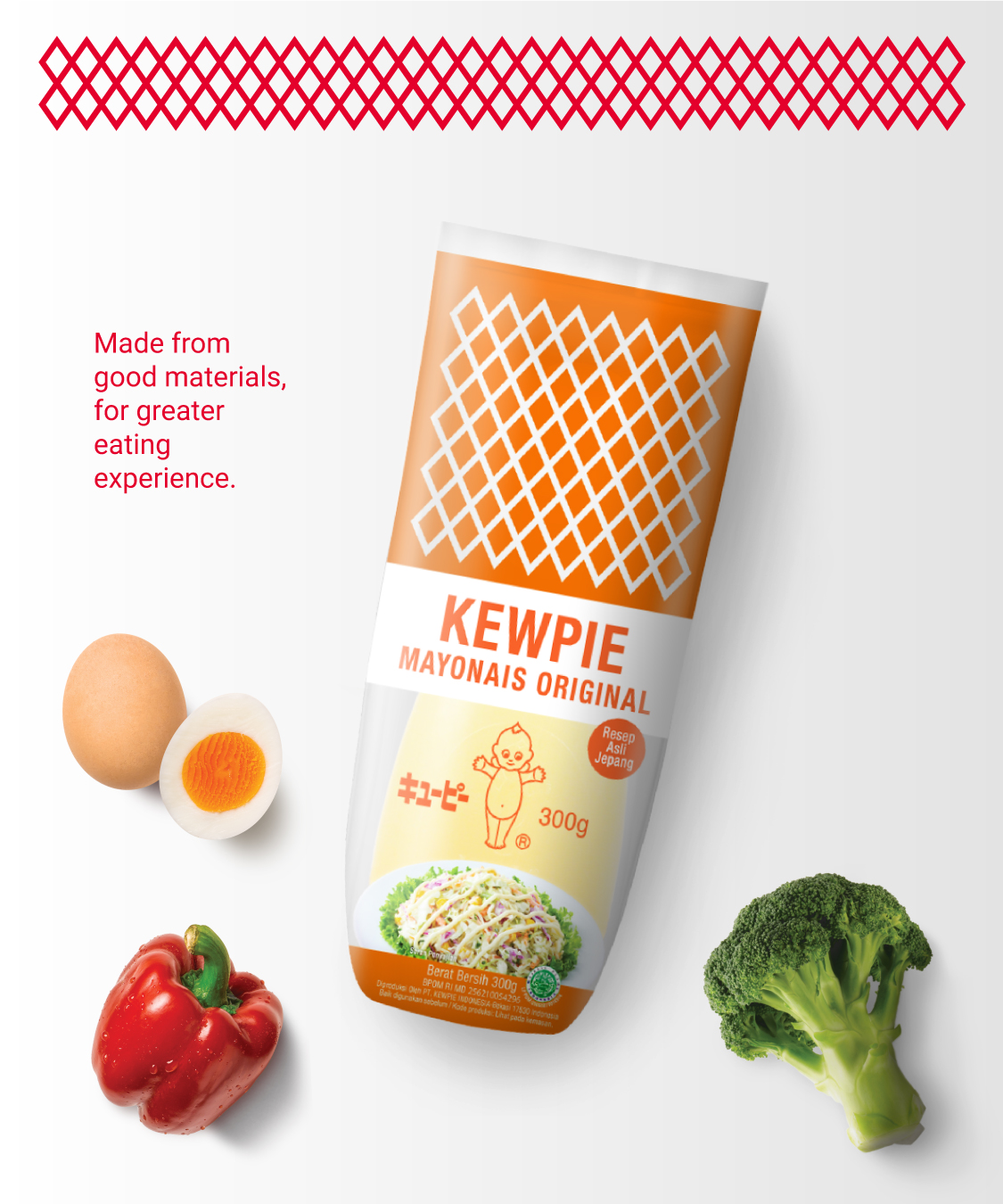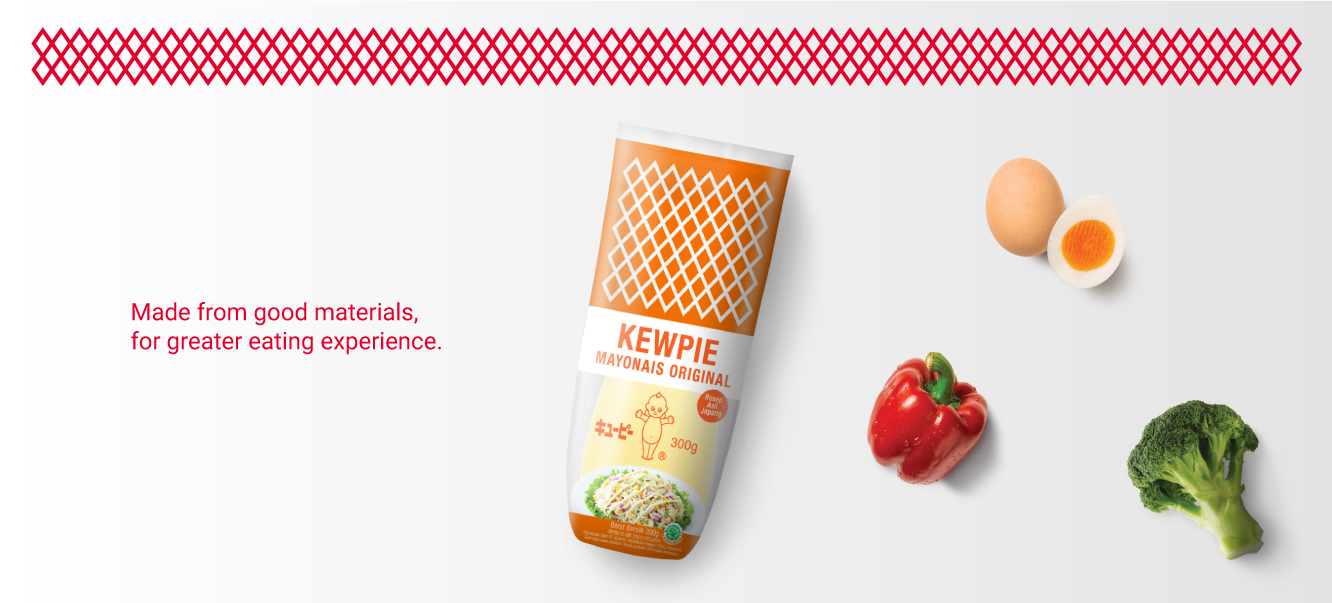 KEWPIE MAYONNAISE ORIGINAL is the main product of KEWPIE INDONESIA. This product is very suitable for salads, bread dishes, or deep-fried foods. Made from best quality ingredients to accompany your dish!
History
Birth of KEWPIE Mayonnaise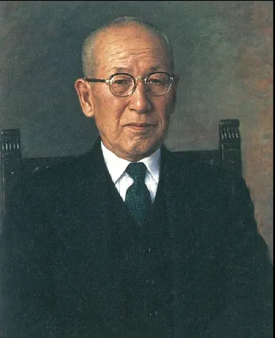 Founder : Toichiro Nakashima
Aspiring to create a brand everyone loves, founder Toichiro Nakashima named the nourishing condiment "KEWPIE Mayonnaise", with the hope of improving physique of Japanese people. In 1925 when Japan's first mayonnaise started to be manufactured and distributed by Kewpie, they used twice as much egg yolk as imported mayonnaise of that time. This was because Nakashima, who first discovered mayonnaise in the USA, had always hoped to create nourishing, high-quality mayonnaise.
Main Ingredients of KEWPIE MAYONNAISE ORIGINAL
There are 3 basic ingredients of mayonnaise: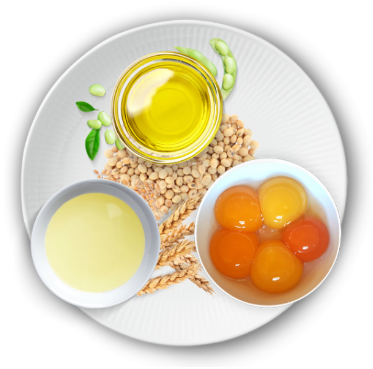 Soy Bean Oil
This constitutes the most-produced cooking oil in the entire world. Useful also because of the stability of its emulsification, and its ability to tolerate cold temperatures, this oil is easy to use in the production of mayonnaise.
Egg
The other basic ingredient is chicken egg. Eggs used for this purpose must be fresh, and must be heated to a particular temperature in order to kill off bacteria. Normally, both the yolk and and the white egg would be used to make mayonnaise, but for KEWPIE MAYONNAISE ORIGINAL uses more egg yolk more rather than egg white.
Vinegar
Vinegar is used to prevent the mayonnaise from spoiling, as well as adding flavour to the mayonnaise. The special sour taste from mayonnaise also adds deliciousness when eaten with other dishes.
New Packaging of KEWPIE MAYONNAISE ORIGINAL 300g
KEWPIE MAYONNAISE ORIGINAL 300g uses a different bottle packaging from the others.
Using soft tube packaging for easier use and equipped with two types of cap holes, for more ease of use!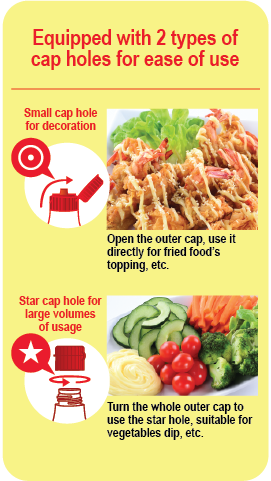 Recipes Recomendation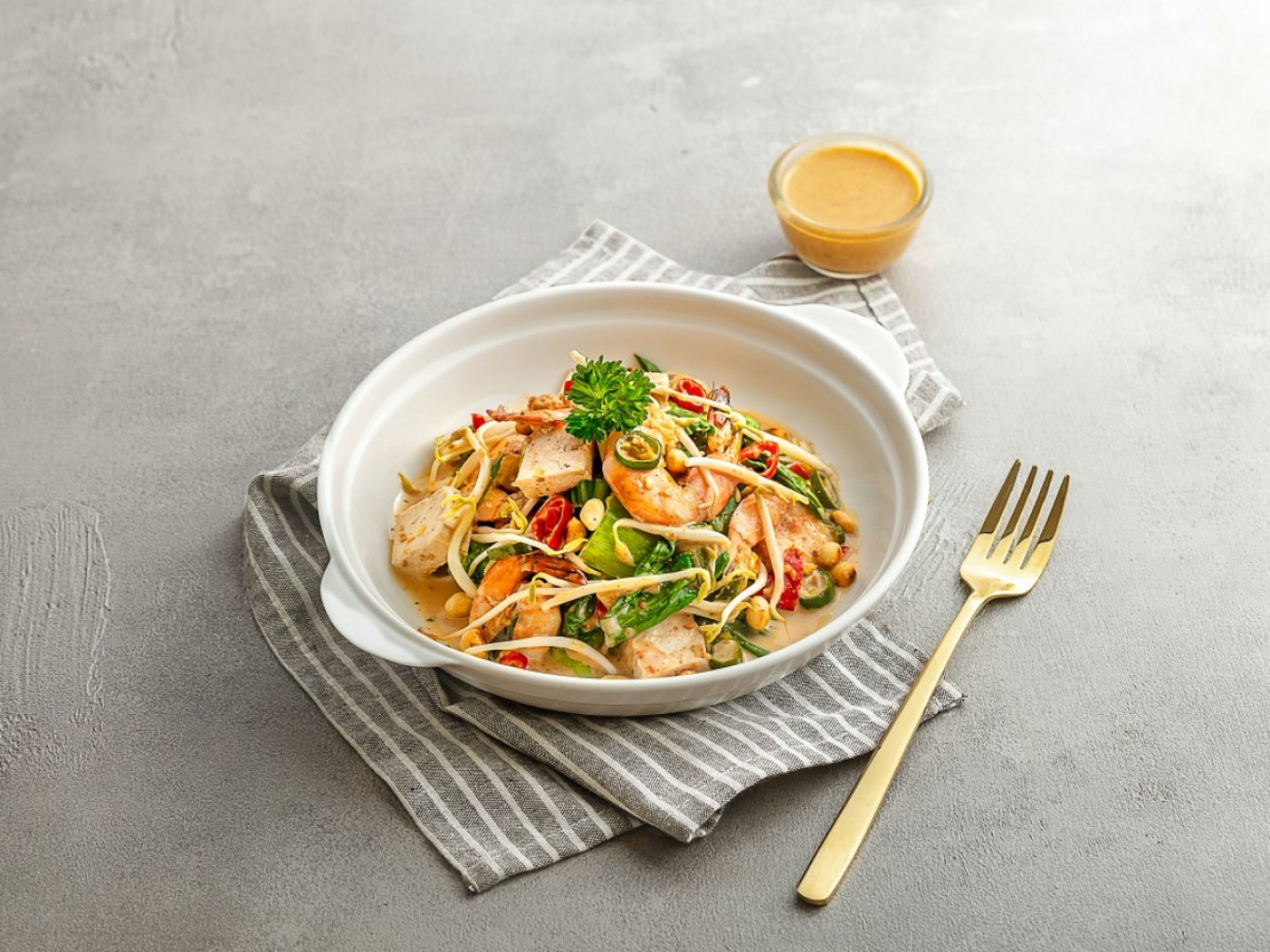 Shrimp Vegetable Saute
Japanese Bean Sprout 100 g Shrimp 200 g Pakcoy 200 g Red and Green Chili 3 pieces Chinese Tofu 1 piece, diced Leek ...
More