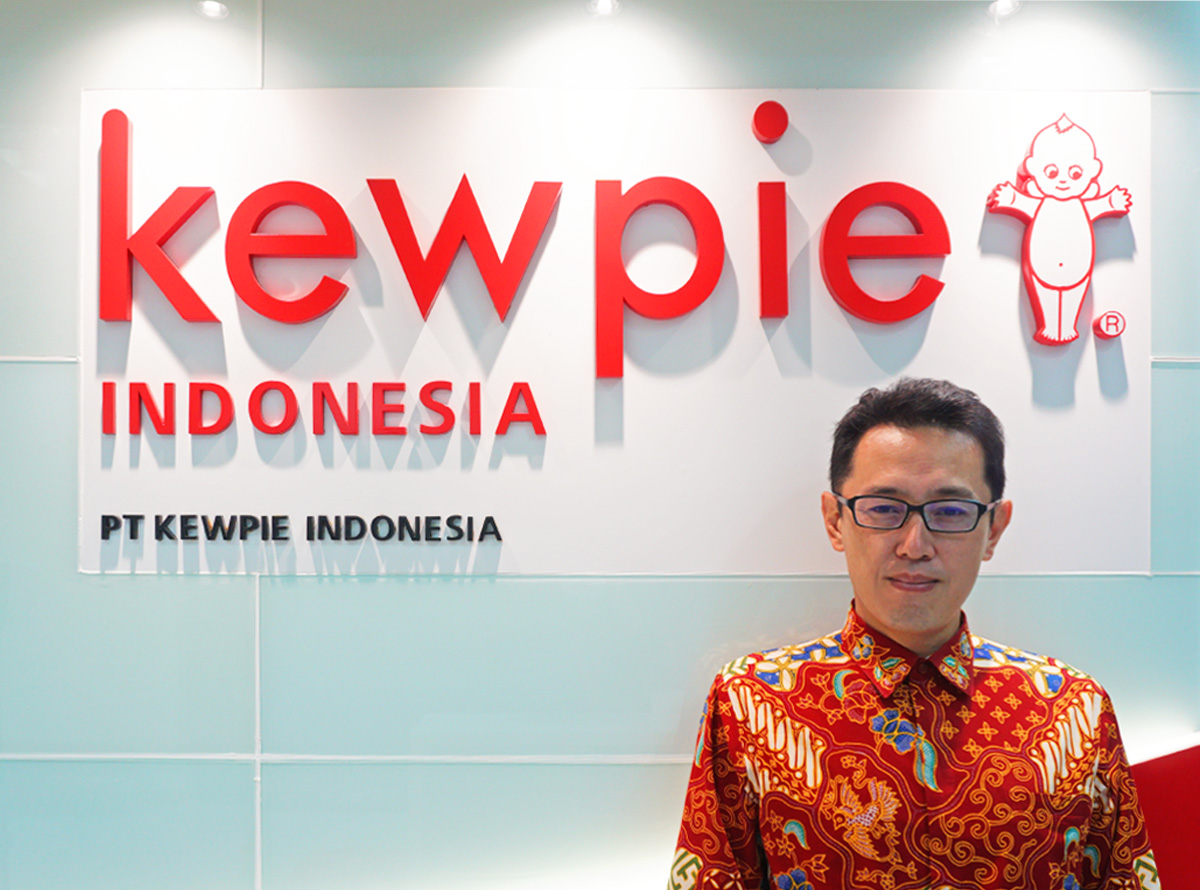 With "Tastiness, Empathy, and Uniqueness", KEWPIE Indonesia contributes to the eating habit of the Indonesian people.
Atsushi Sugiyama
President Director KEWPIE Indonesia
The Kewpie Group launched mayonnaise and dressing for the first time in Japan. Then, Since our establishment in 1919, we have had a strong commitment to raw materials that "good products can only be born from good quality raw materials", and we always strive to create products with this thought in mind. KEWPIE INDONESIA will also inherits this idea, and provides halal products with guaranteed safety on production lines with thorough quality control.
Our mission is to deliver value to our customers and contribute to society through our products and services. And we aim to create a new food culture and contribute to the provision of deliciousness and health to the people of Indonesia.