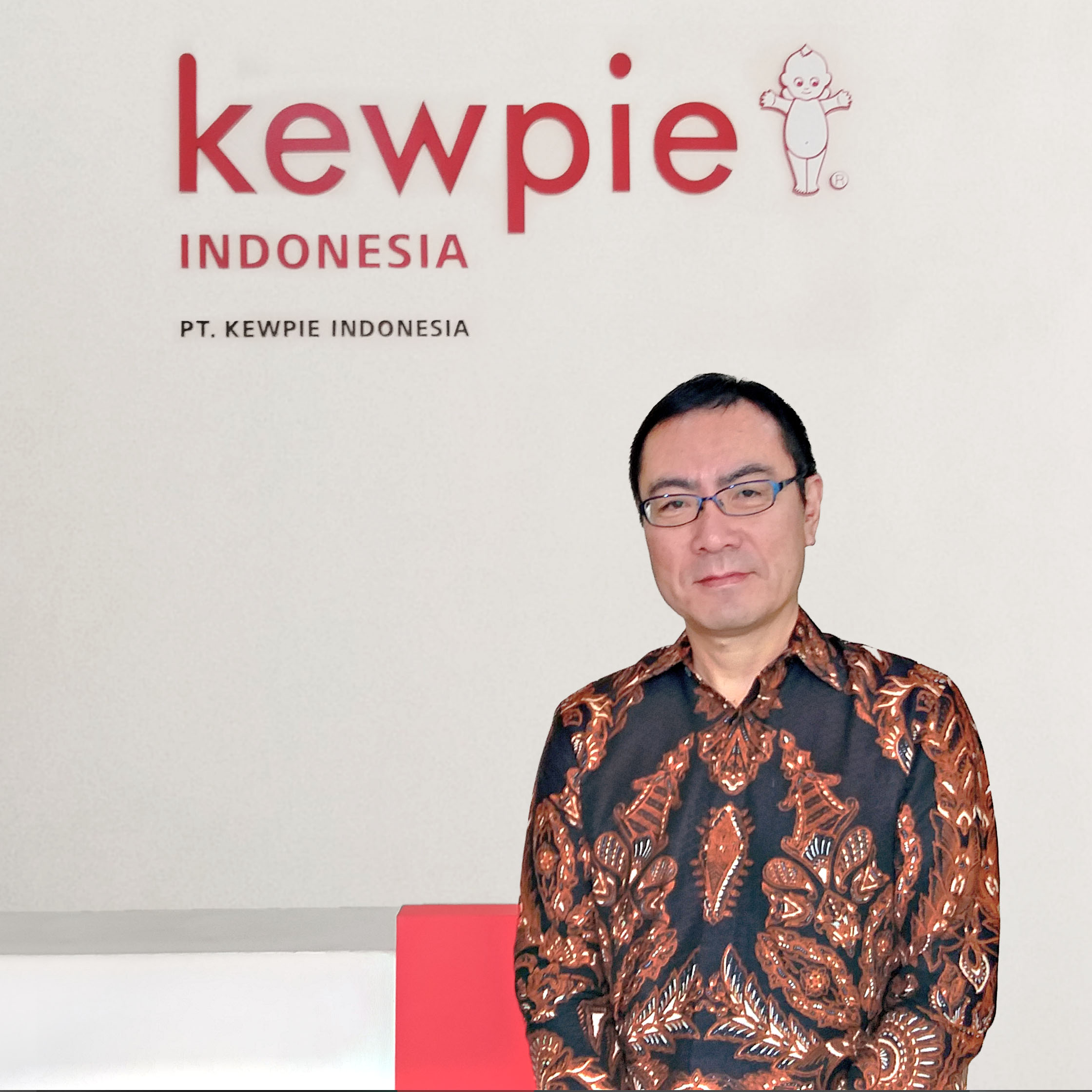 With "Tastiness, Empathy, and Uniqueness", KEWPIE Indonesia contributes to the eating habit of the Indonesian people.
Kazuhisa Murata
President Director KEWPIE Indonesia
Since its establishment in 1919, KEWPIE Group's great attention to raw materials as outlined in the idea "Good products begin from good quality ingredients", will continue to be maintained in the manufacture of our products forever.
With this idea too, KEWPIE Indonesia presents safe and guaranteed halal products, which are made in production lines with comprehensive quality control, for the sake of people in Indonesia.
Then, with a pioneering spirit, KEWPIE Group promotes the first mayonnaise and dressing in Japan. Based on this spirit, in Indonesia we also propose healthy eating habits by developing delicious new sauce products.
Finally, by prioritizing consumers, we strive to implement the idea of "Product Quality First". "Delivering Favorite Taste in Indonesian Eating Culture", and "Creating a New Eating Culture".