Chicken-filled Eggplant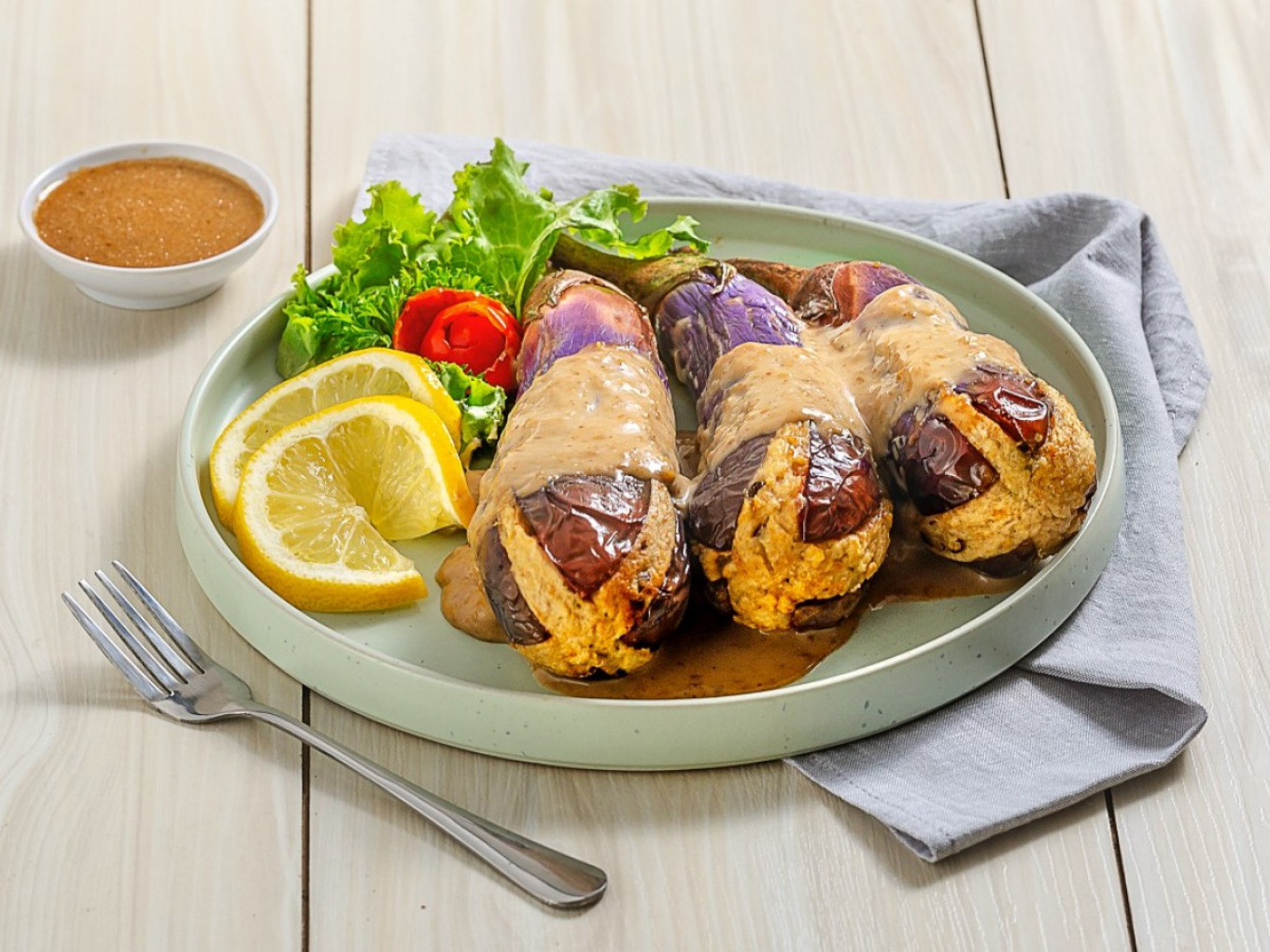 25 Minutes
4 Portion
How to Make
Cut eggplants into 4 unbroken parts, set aside.
Put chicken fillet, egg, pepper, salt, and corn starch into food processor until smooth (chicken can be sliced without food processor). Add red paprika, leeks, and ½ part of chopped garlic, stir well. Put into eggplants, steam for 10 minutes.
After the eggplants cooked, cook eggplants in a little of cooking oil until browned, remove from the heat.
Heat the oil, saute garlic and onion until smell good, add KEWPIE Salad Dressing Roasted Sesame and KEWPIE Salad Dressing Soy Sauce, cook until boiled and thickened, remove from the heat.
Serve chicken-filled  eggplants on serving plate, pour the sauce.