Vegetable and Egg Udon Salad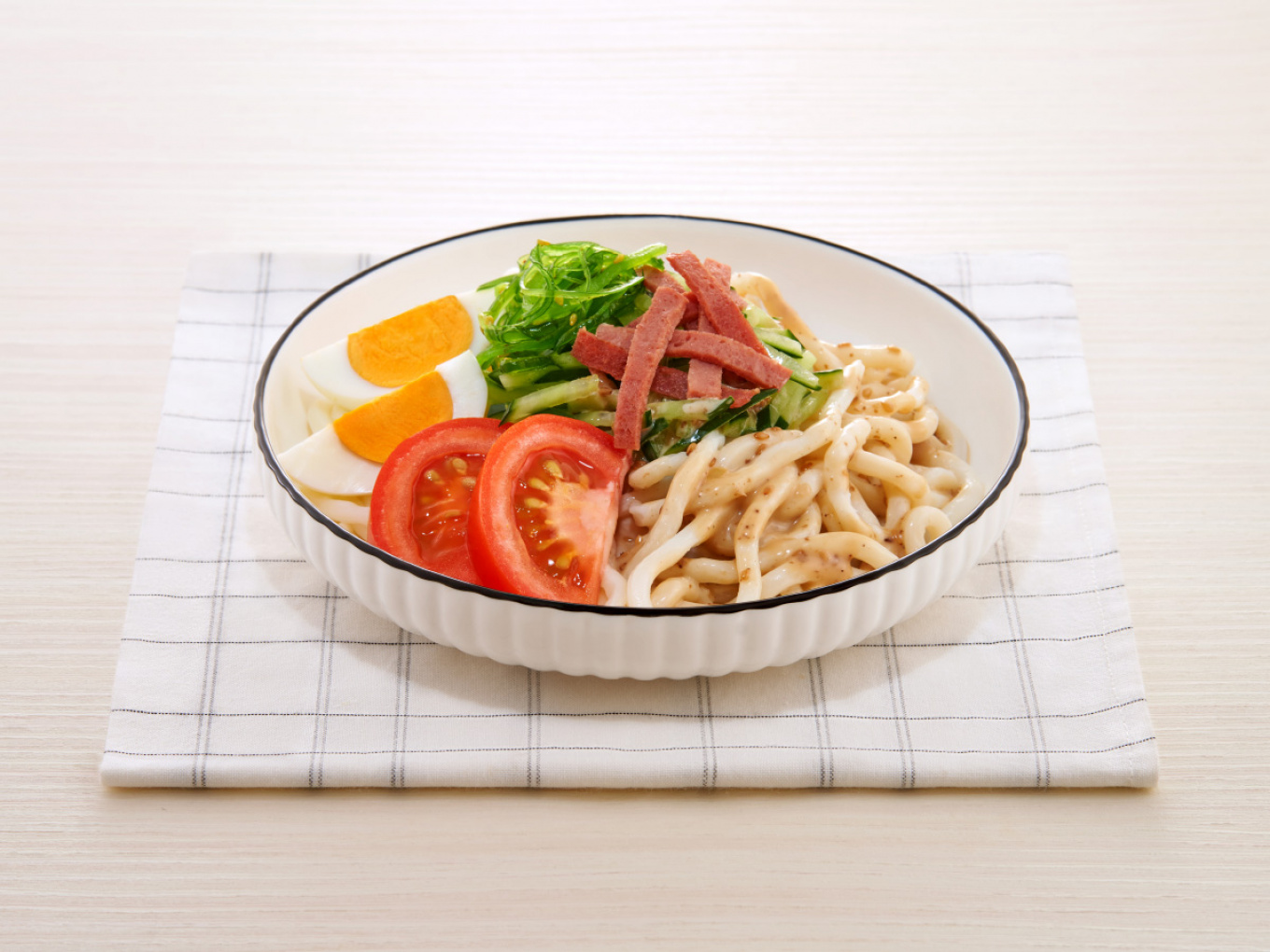 15 Minutes
2 Portion
Ingredients
| | |
| --- | --- |
| Udon | 400 g |
| Tomato | ½ piece, cut into 4 parts |
| Cucumber | ½ piece, cut long thinly |
| Chuka Wakame (Seaweed) | sufficient |
| Boiled Egg | 1 piece, cut into 4 parts |
| Smoked Beef | 1 slice, cut thinly |
| | sufficient |
How to Make
Heat a little cooking oil, stir-fry the smoked beef for a while until wilted.
Boil the udon according to the directions on the package until cooked, remove from heat. Wash with boiled water, drain the water.
Place the udon in a bowl, arrange other ingredients on top, drizzle with KEWPIE Salad Dressing Roasted Sesame.