Shrimp Tartar and 4 Steps Tortilla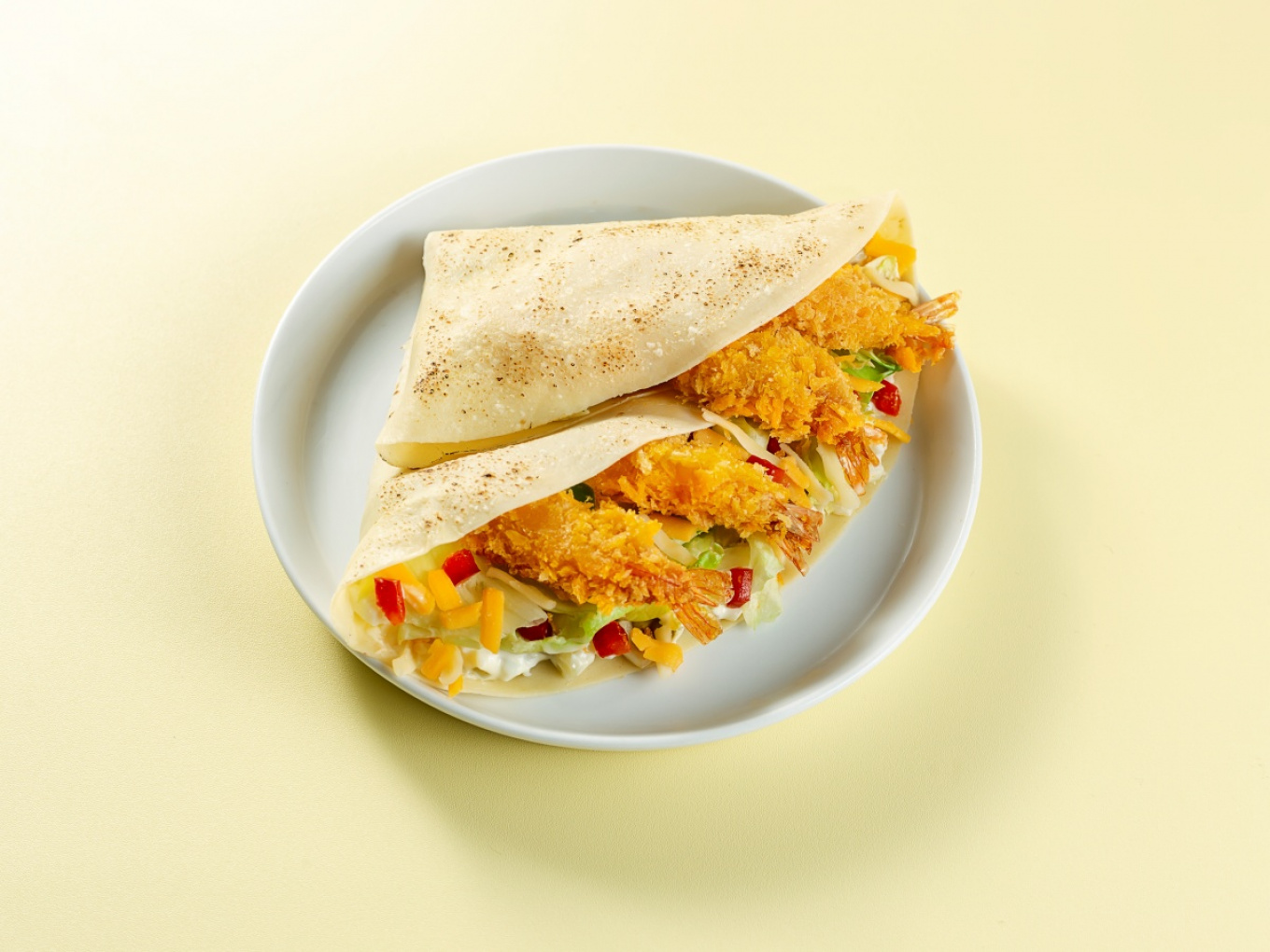 15 Minutes
1 Portion
Ingredients
| | |
| --- | --- |
| Tortilla | 1 sheet |
| Shrimp Tempura | 4 pieces, fry |
| Lettuce | 2 leaves, torn |
| Bellpepper | 1/4 piece, diced |
| Boiled Egg | 1/2 egg, diced small |
| Mozarella Cheese Mix | 30 g |
| Onion | 1 piece, finely chopped |
| Pickled Cucumber | 1 tbsp, chopped |
| Butter | Sufficient |
| KEWPIE MAYONNAISE ORIGINAL | 4 tbsp |
How to Make
Tartar sauce: mix well KEWPIE MAYONNAISE ORIGINAL, onion, and pickled cucumber. Add boiled eggs, mix again, set aside.
Place on each side up and down and left and right side of the tortilla: tartar sauce, tempura prawns, lettuce, peppers and cheese, split one of the tortilla halves, fold.
Heat a non-stick flat pan, add a little butter, bake tortillas back and forth until browned, remove from heat.