Savory Meat Mushroom Pasta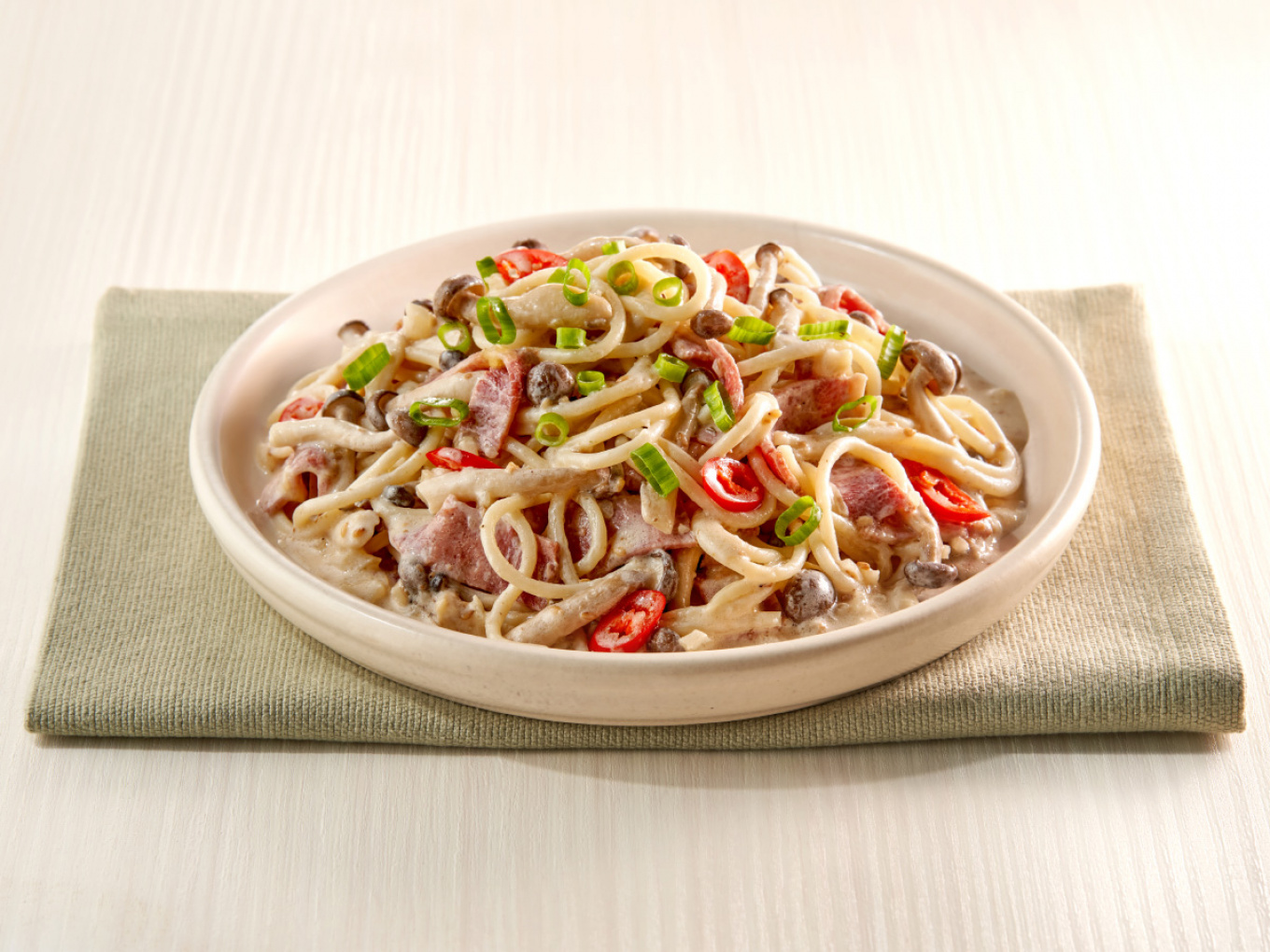 20 Minutes
2 Portion
Ingredients
| | |
| --- | --- |
| Spaghetti | 100 g |
| Smoked Beef | 2 slices, thinly slice |
| Shimeji Mushroom | 100 g |
| Red Chili Pepper | ¼ piece, thinly slice |
| Onion | ¼ piece |
| Garlic | 2 cloves |
| Milk | 100 ml |
| Spring Onion | Sufficient, slice |
| Salt and Pepper | sufficient |
| Cooking Oil | sufficient |
| | 150 g |
How to Make
Boil spaghetti until cooked, remove and drain.
Heat oil in a frying pan, saute onion and garlic until fragrant. Add smoked beef, add KEWPIE Salad Dressing Roasted Sesame, milk, pepper and salt. Cook until thickened.
Add mushrooms, cook until wilted. Add spaghetti and red chili pepper, mix well.
Serve with sprinkling of spring onion.