Sausage Potato Salad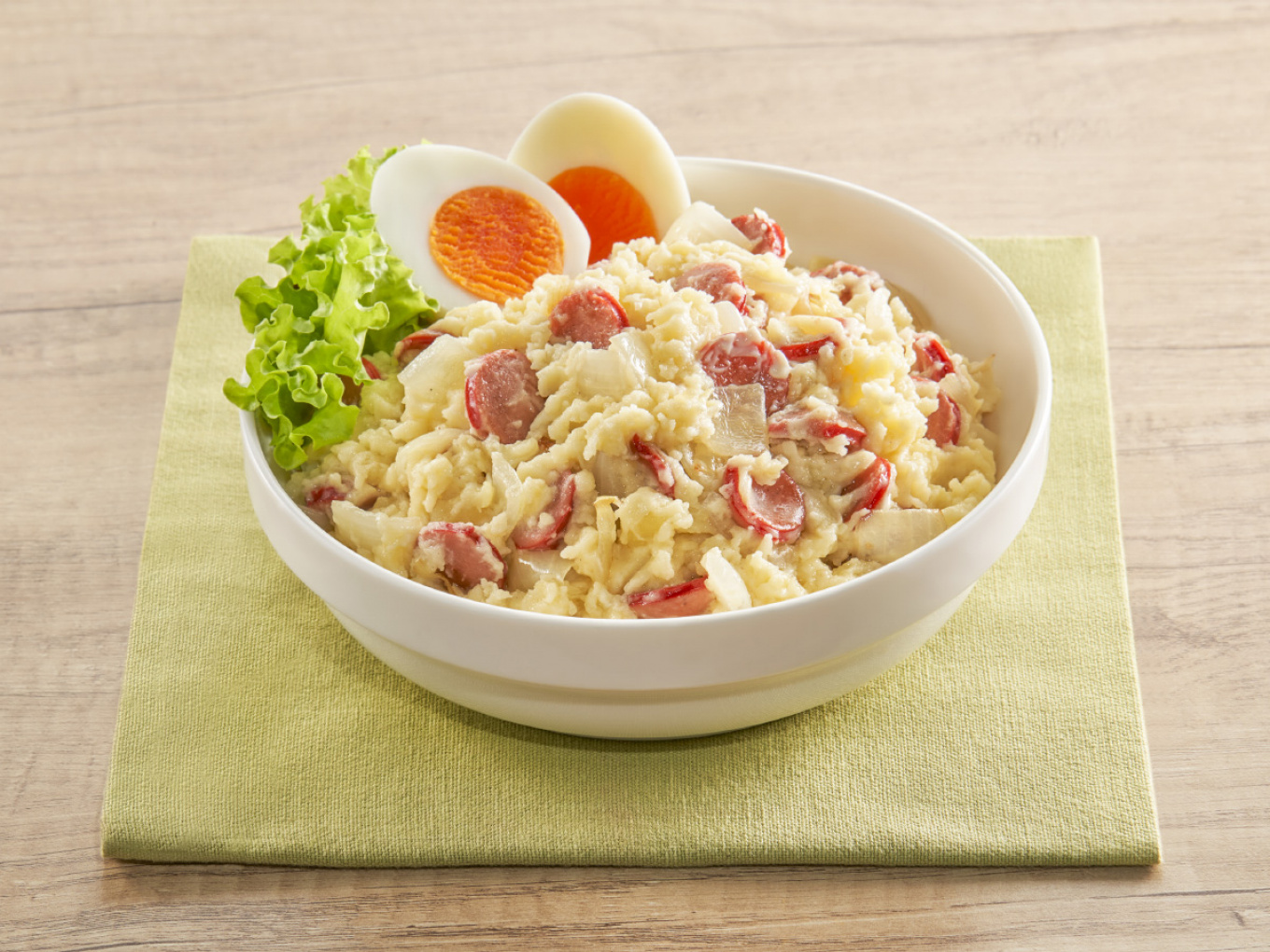 15 Minutes
2 Portion
Ingredients
| | |
| --- | --- |
| Potato | 2 pieces |
| Onion | ½ piece |
| Beef Sausage | 2 pieces, thinly slice |
| Boiled Egg | 1 piece |
| Salt and Pepper | sufficient |
| Cooking Oil | sufficient |
| | 3 tbsp |
How to Make
1. Potato salad: cut potato into 4-6 parts, boil in the boiling water. After the potatoes are softened, remove and drain the water. Put potato on the container, crush it. Mix with KEWPIE MAYONNAISE ORIGINAL, salt and pepper.
Trick to boil potato: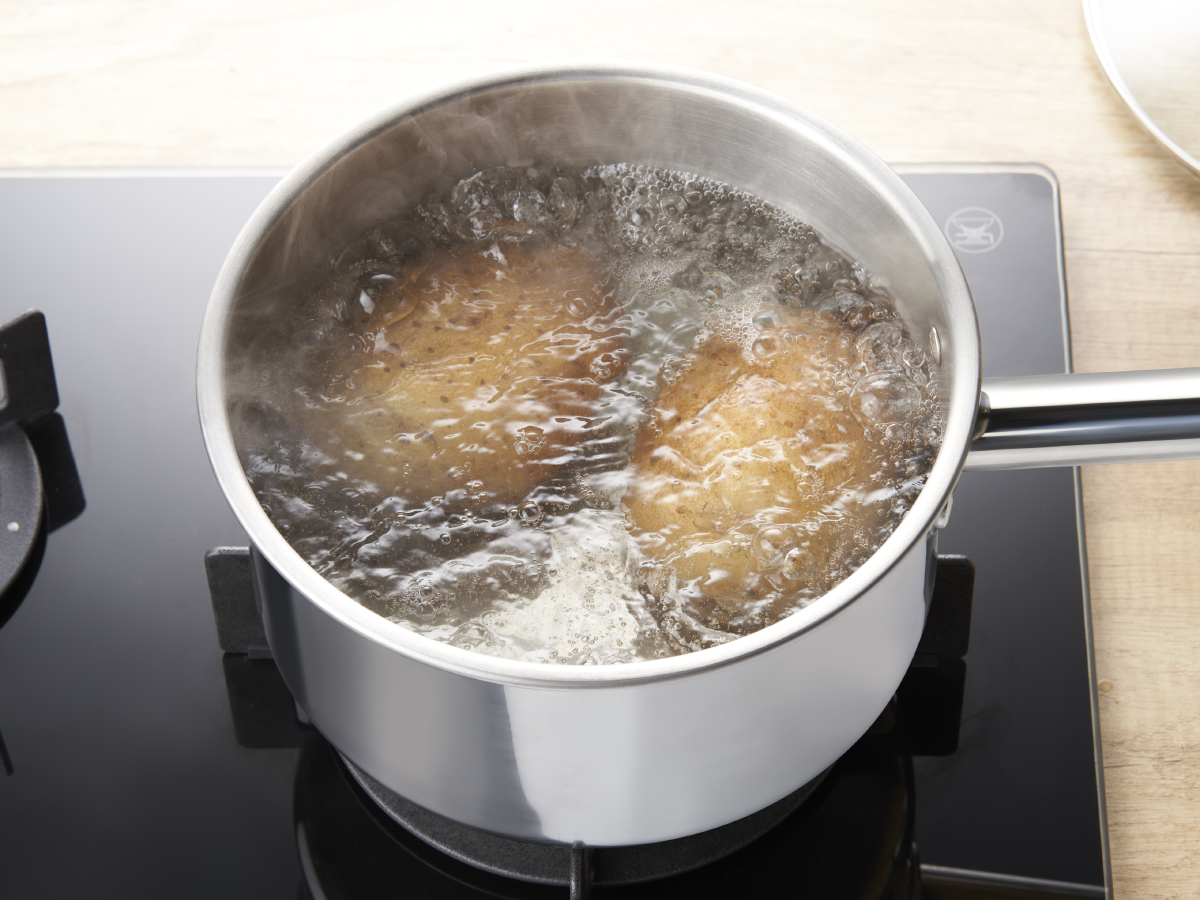 Prepare the potatoes without peeling the skin, add water until the potatoes are submerged. Boil over medium heat.
To speed up the cooking process, peel the skin and cut the potatoes into equal pieces before boiling.
2. Heat oil in the pan, saute onion and beef sausage until done, remove.
3. Prepare a container, mix sauteed onion and smoked beef with potato salad, stir well. Add boiled egg, serve.
Potato salad can be made in large quantities and stored in the refrigerator, to be processed into various menus.
Steps:
After the potatoes are boiled, mix with

KEWPIE MAYONNAISE ORIGINAL

, stir evenly.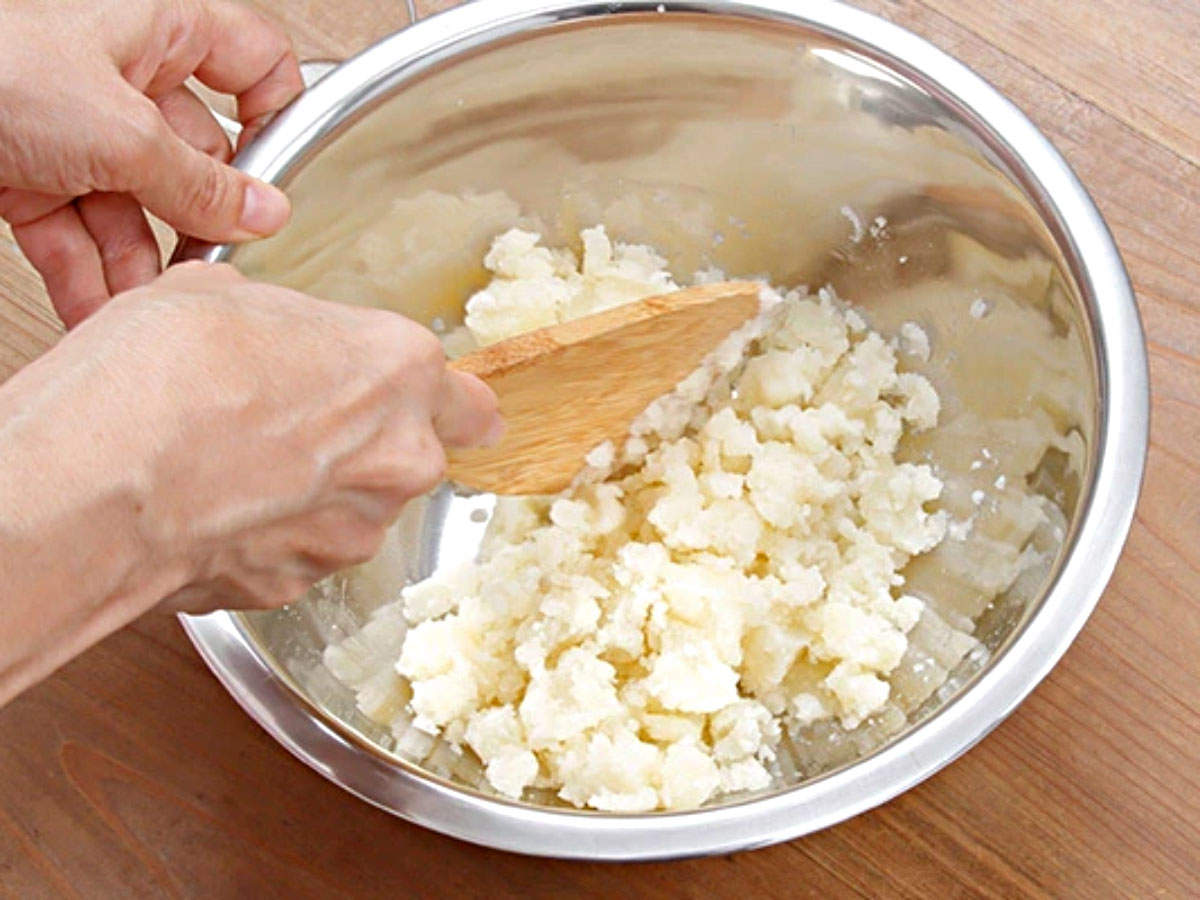 After the potato salad is finished, put it in a sealed container, store it in the fridge, don't freeze it.

Consume it within 3 days

.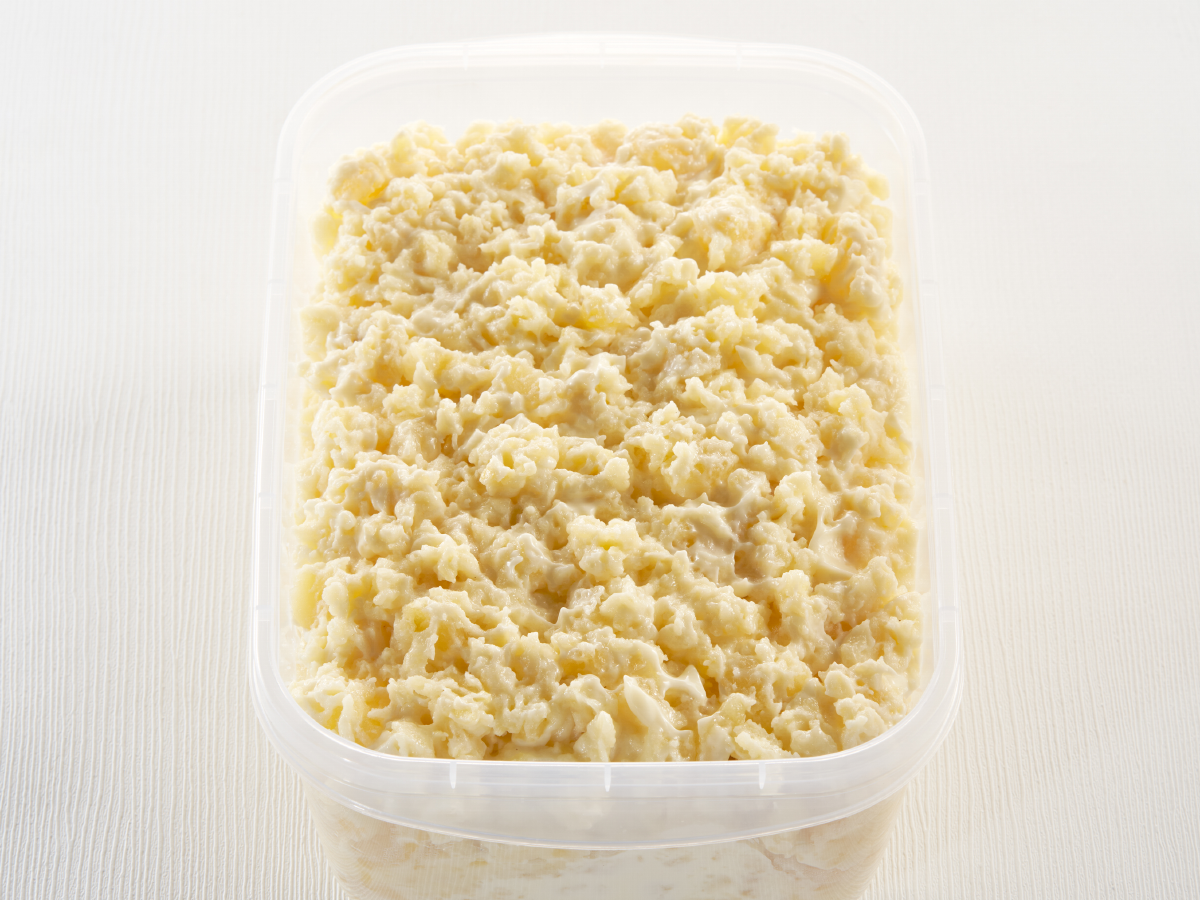 After being stored, potato salad can be processed by adding other ingredients or processed into various menu variants. Potato salad can be eaten cold, or it can be warmed before serving.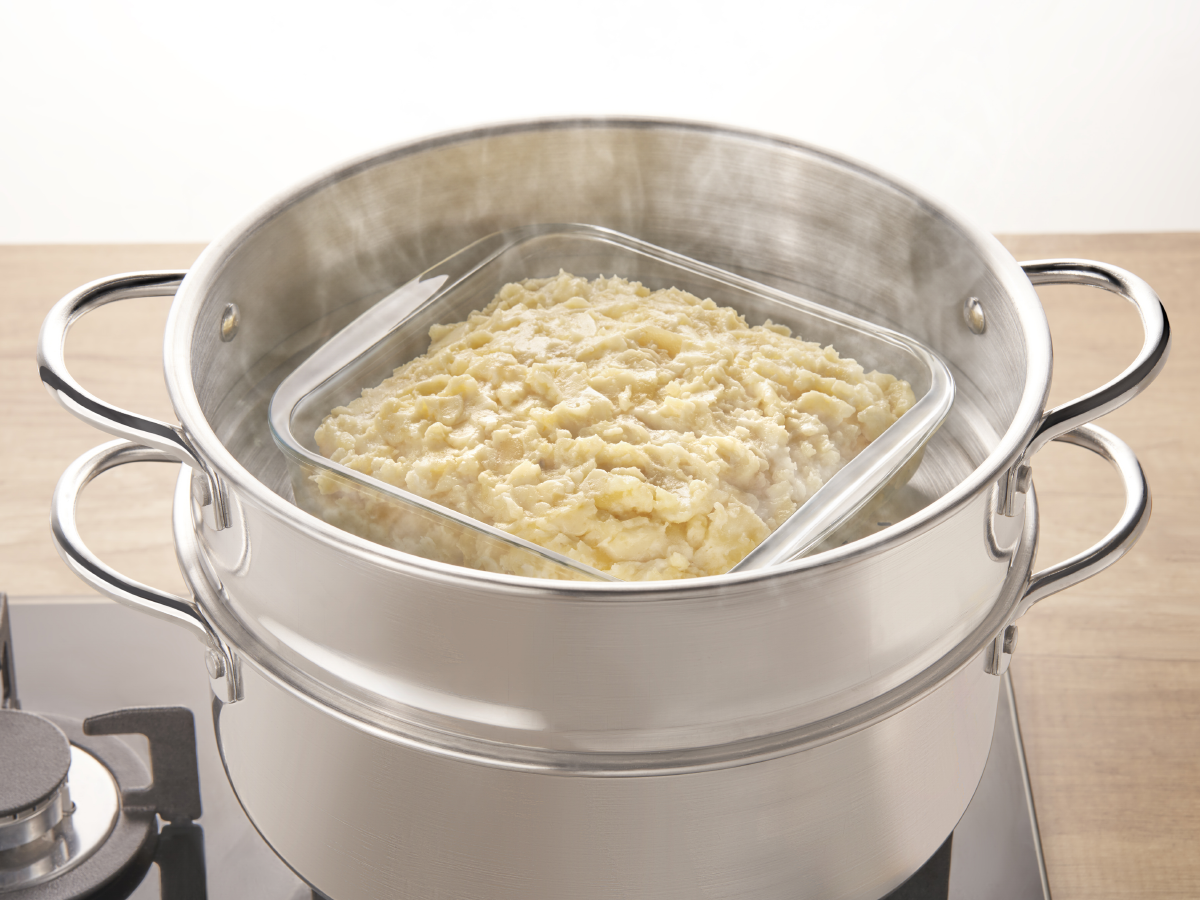 Heated using rice cooker/warmer