Rolled Cabbage Salad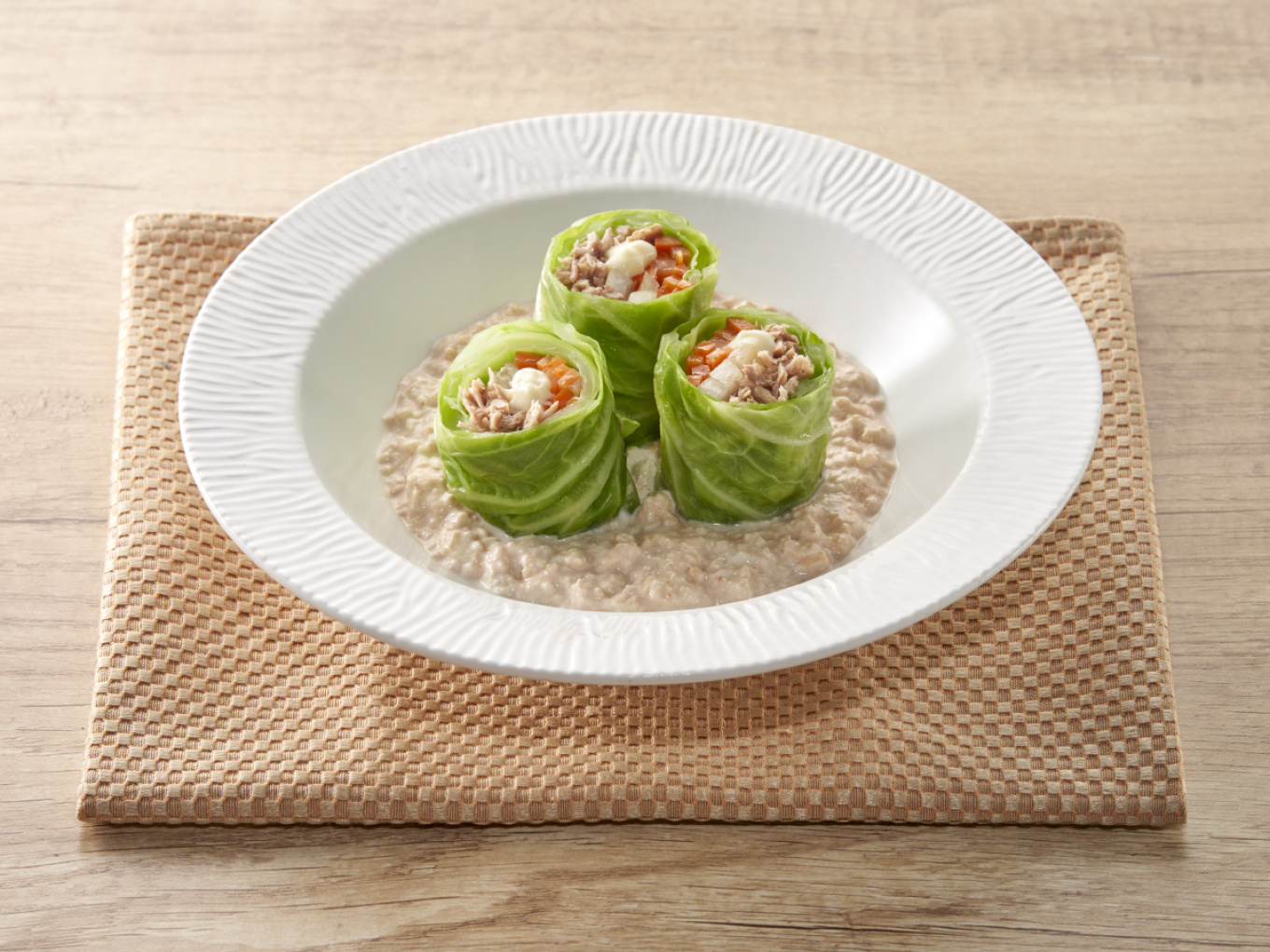 10 Minutes
2 Portion
Ingredients
| | |
| --- | --- |
| Cabbage | 2 leaves |
| Carrot | 4 pieces |
| Onion | ¼ piece |
| Tofu | 40 g |
| Canned Tuna | 2 tbsp |
| Tomato Sauce | 1 tbsp |
| | 2 tbsp |
| | 2 tbsp |
How to Make
Peel carrot and cut long about 5 cm. Slice onion.
Prepare a container, put cabbage, onion, and carrot on top of it. Steam it for 2-3 minutes.
Remove the cabbage and steam again for 2 minutes.
Prepare plastic wrap, arrange on top of it: cabbage, tuna, carrot, onion and 1 tbsp KEWPIE MAYONNAISE ORIGINAL. Roll tightly, cut into two.
Crush tofu, mix with KEWPIE MAYONNAISE ORIGINAL and tomato sauce, mix well.
Remove plastic wrap from the cabbage roll, cut according to taste. Drizzle with KEWPIE Salad Dressing Roasted Sesame.