Mushroom and Chicken Stir Fry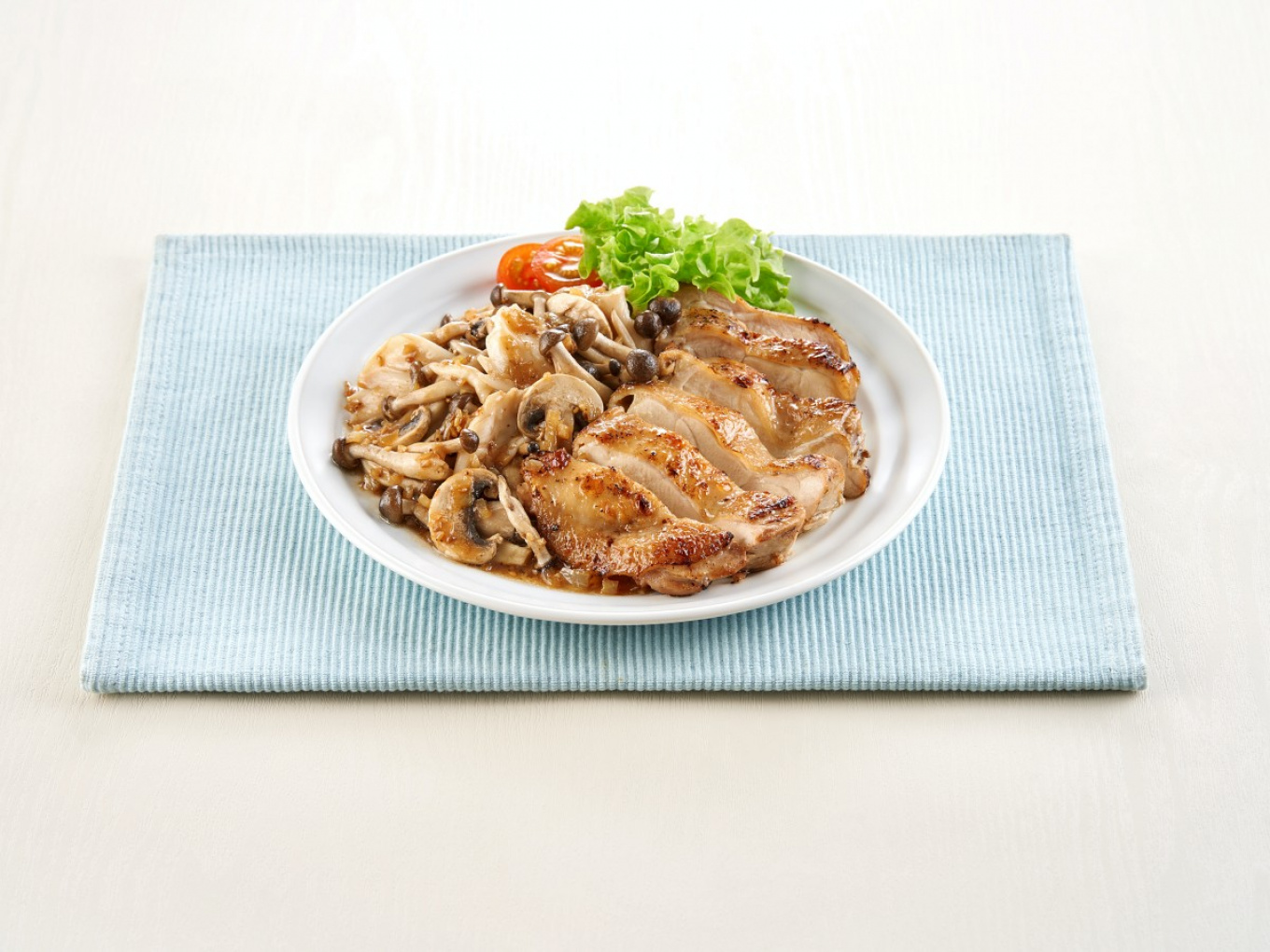 15 Minutes
2 Portion
Ingredients
| | |
| --- | --- |
| Chicken Thigh Fillet with Skin | 2 small cuts |
| Bunashimeji Mushroom | 100 g |
| Oyster Mushroom | 74 g |
| Button Mushroom | 50 g |
| Lettuce | 4 leaves |
| Garlic | 2 cloves, chopped |
| Onion | ¼ piece, cincang |
| Ginger | 1 cm, cincang halus |
| Water | secukupnya |
| Cooking Oil | secukupnya |
| |   |
How to Make
Prepare the  mushrooms, cut into desired sizes. Wash the mushrooms and lettuce, drain the water.
Prepare chicken thighs, soak or marinate with KEWPIE Salad Dressing Soy Sauce and chopped ginger for about 15 minutes or until well absorbed.
Heat the pan, add the marinated chicken, roast until cooked. Remove and set aside.
Heat oil in a frying pan, saute garlic and onion, add water, cook until it boils and slightly s. Add mushrooms, cook until done. Finally, add KEWPIE Salad Dressing Soy Sauce, stir-fry until subsided.
Prepare a serving plate, arrange the chicken thighs, add the stir-fried mushrooms and lettuce. Serve.