Meat-coated Chinese Cabbage with Broth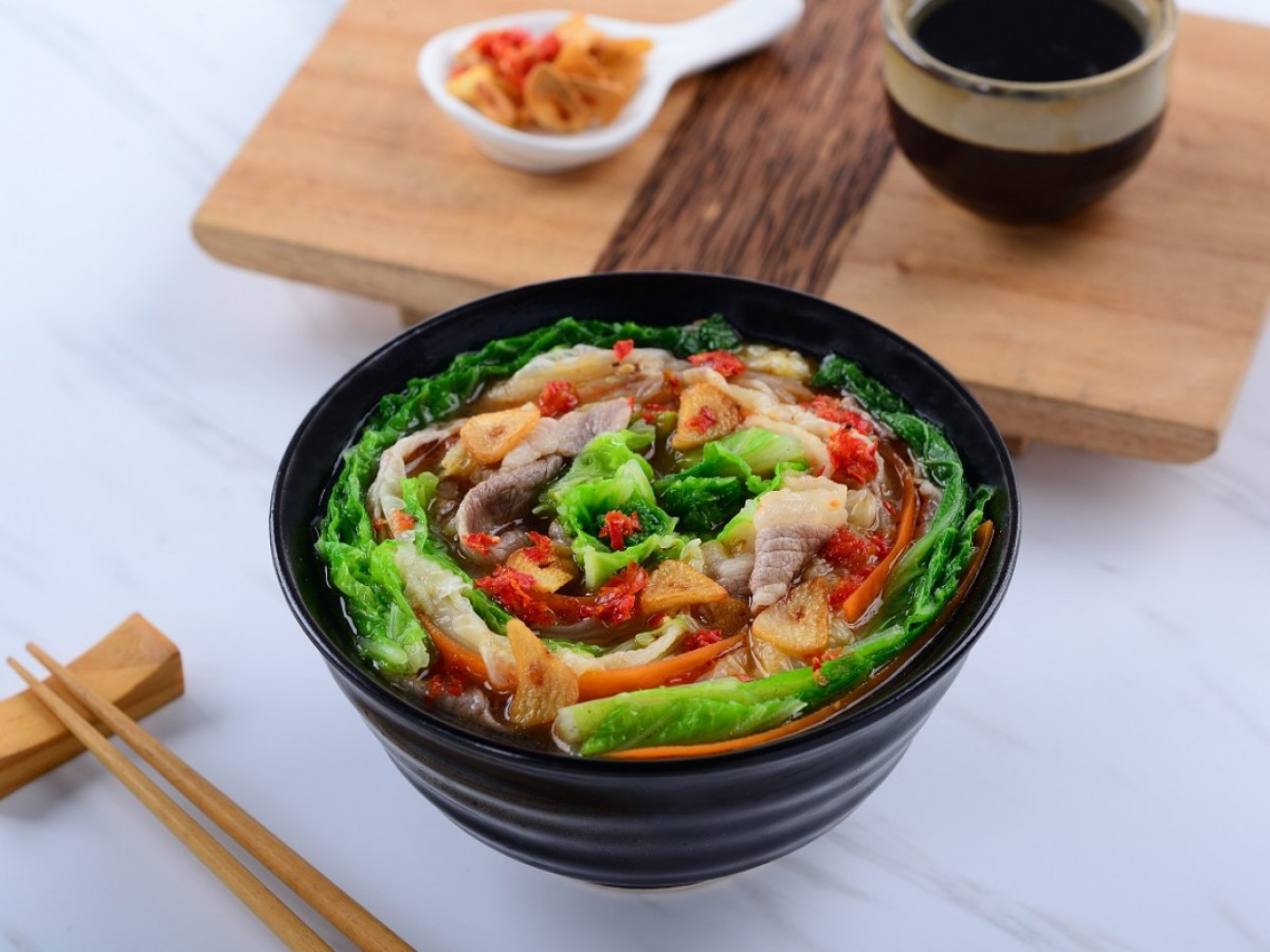 20 Minutes
4 Portion
Ingredients
| | |
| --- | --- |
| Chinese Cabbage | 1/2 piece |
| Carrot | 1 piece, thinly shaved |
| Sukiyaki Meat | 200 g |
| Shallot | 4 pieces, crushed |
| Garlic | 4 cloves, crushed |
| Oyster Sauce | 1 tbsp |
| Pepper and Sugar | Sufficient |
| Red Chili Pepper | 3 pieces |
| Beef Broth | 500 ml |
| Cooking Oil | Sufficient |
| KEWPIE Salad Dressing Soy Sauce | 150 ml |
How to Make
Cut chinese cabbage into 2 parts, wash, set aside,
Arrange chinese cabbage, carrot, and meat in turns on heat-resistant container until it's layered, set aside,
Heat the cooking oil, saute challiot and garlic until browned. Put broth, oyster sauce, ppepper, sugar, and KEWPIE Salad Dressing Soy Sauce, cook until it's boiling,
In separate container, saute crushed red chili until flavorful and not smells, remove from the heat. Put into the soup, stir well,
Pour chinese cabbage with the soup, and steam for 10 minutes or until cooked, remove from the heat. Serve with sprinkling of fried garlic and chopped red chili.