Mayonnaise Seasoned Chicken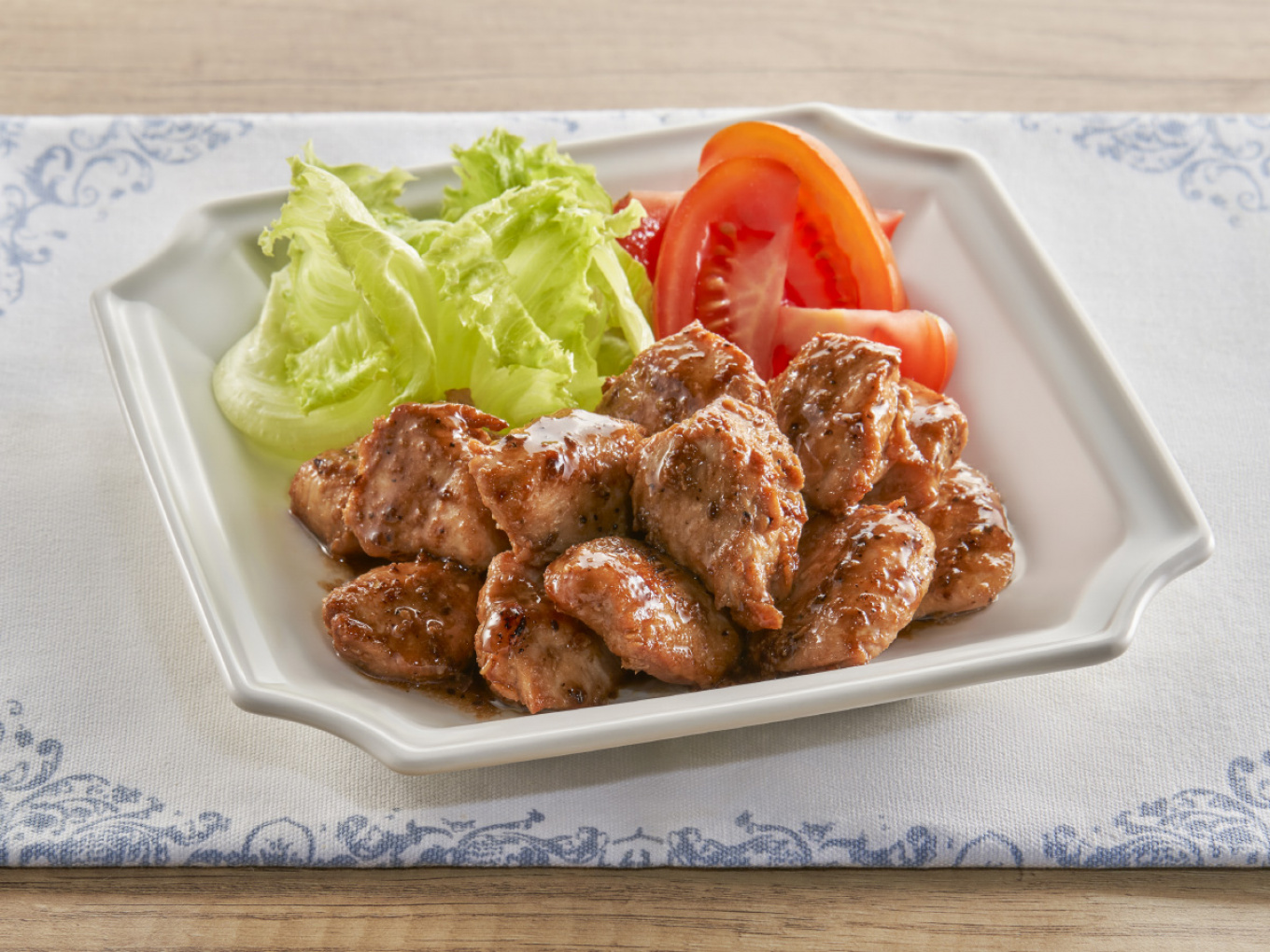 15 Minutes
2 Portion
Ingredients
| | |
| --- | --- |
| Chicken Breast Fillet | 180 g, medium cut |
| Tomato | ½ piece |
| Lettuce | 1 leaf |
| Cooking Oil | sufficient |
| | 2 tbsp |
| | 4 tbsp |
How to Make
Chicken mixture: prepare plastic bag with a clip (zipper bag), add chicken into it. Mix chicken with KEWPIE MAYONNAISE ORIGINAL and KEWPIE Salad Dressing Soy Sauce. Massage until all the sauce is spreading evenly. Let it rest for 20 minutes until it's absorded, or store it in the freezer if not cooked immediately.
Heat oil in the pan, add chicken, cook until done.
Prepare a plate, arrange the chicken, add tomato and lettuce. Serve as a side dish.
Marinated chicken can be made in large quantities and stored in the fridge, to be reprocessed into a variety of menus.
Steps:
Prepare boneless chicken breast/thighs, put them in a food storage plastic. Add

KEWPIE MAYONNAISE ORIGINAL

.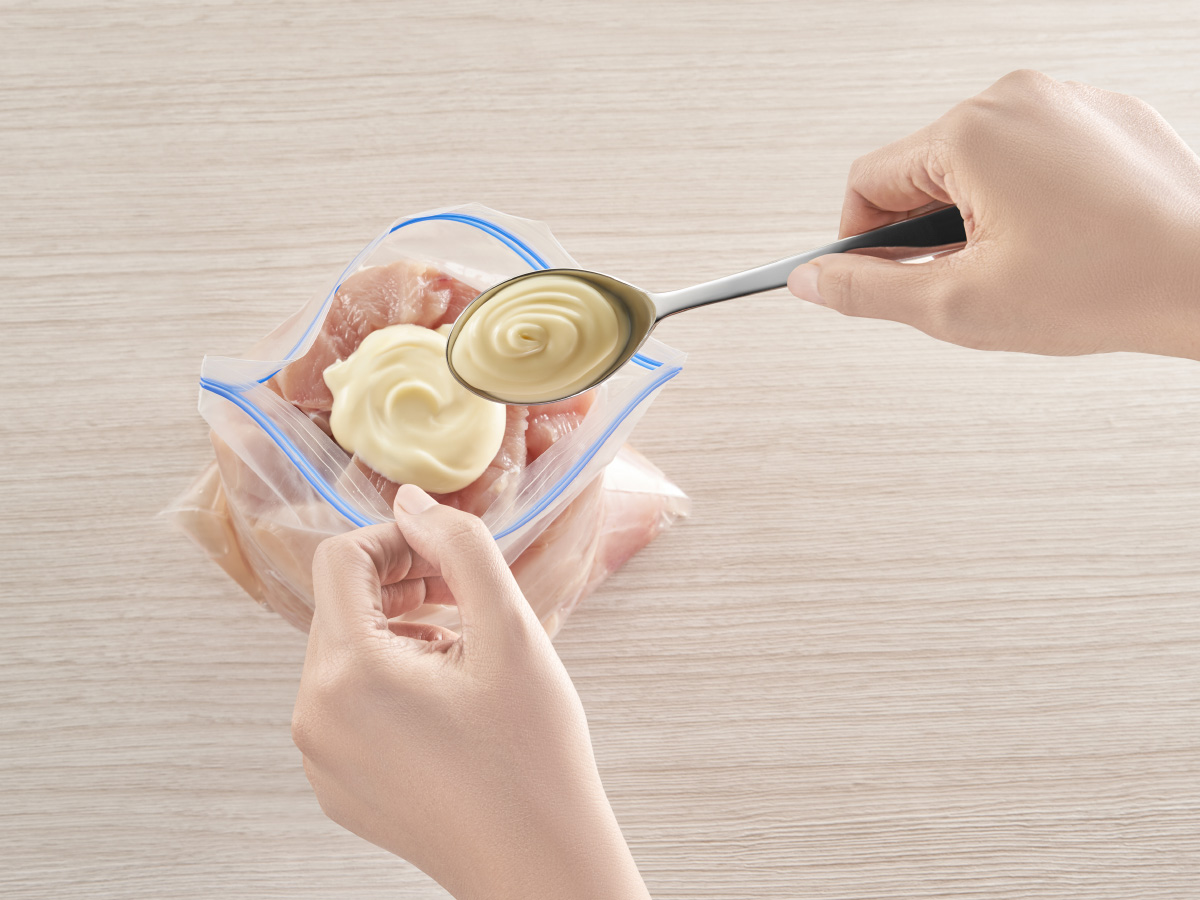 Squeeze the chicken meat until the mayonnaise is evenly distributed. Flatten the meat until the air comes out, cover with plastic and store in the freezer.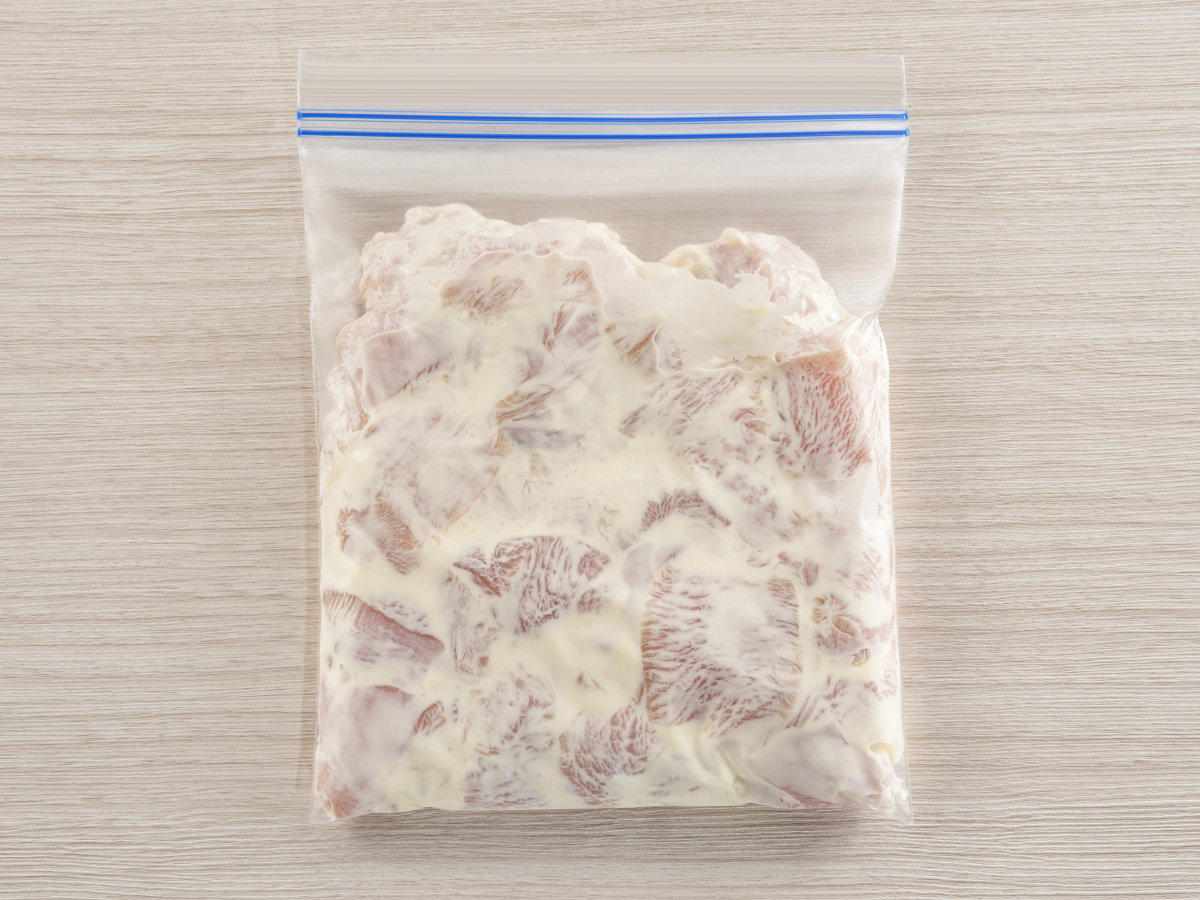 Do not reuse plastic storage bags that have been used
When ready to cook, defrost the chicken by moving the chicken from the freezer into the refrigerator for about 8 hours
Cook and consume the thawed chicken on the same day