Long Life Noodles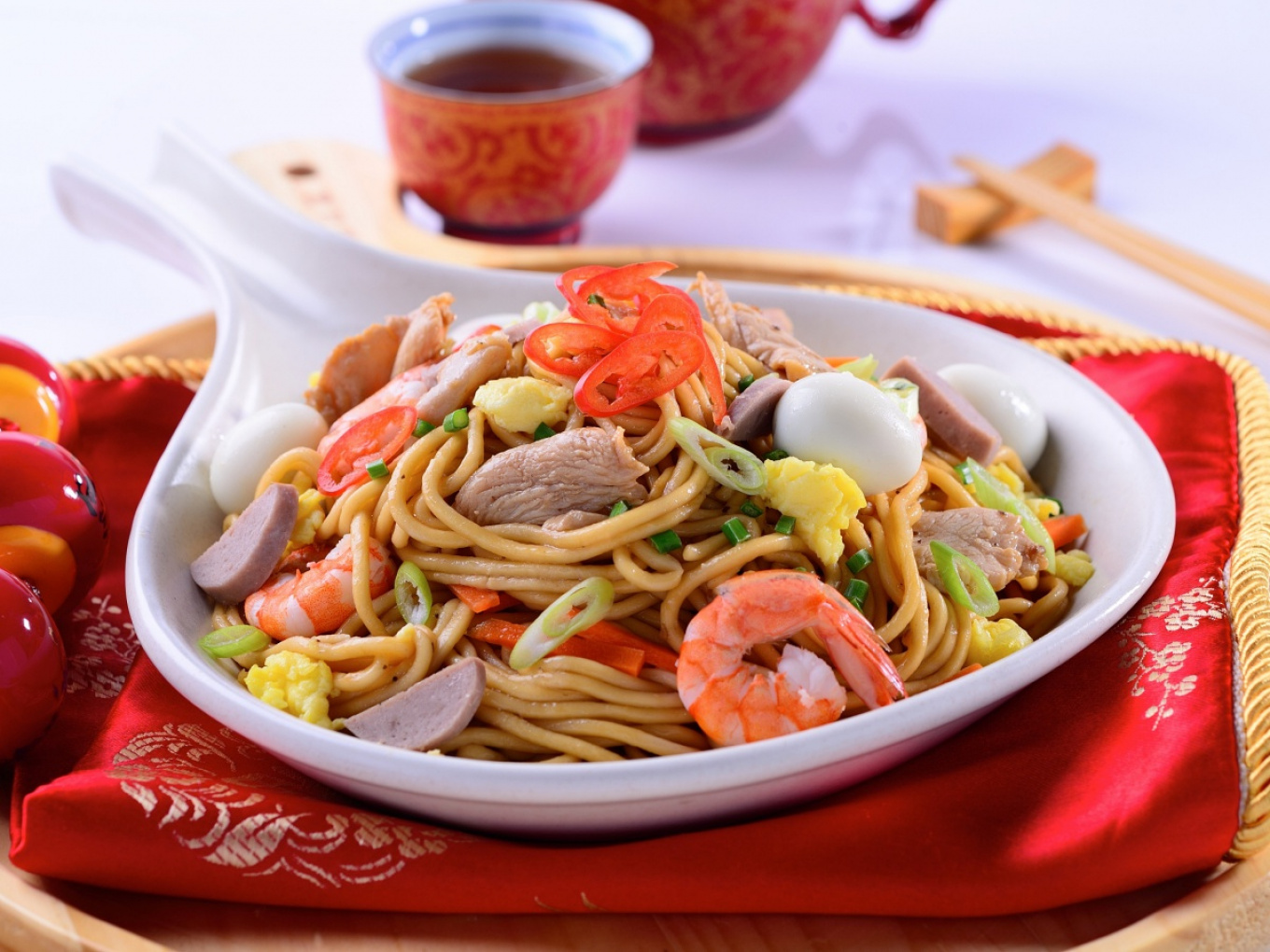 20 Minutes
4 Portion
Ingredients
| | |
| --- | --- |
| Ready-to-use Hokkien Noodles | 500g, soak in hot water, drain |
| Chicken Fillet  | 150g, thinly sliced |
| Shrimp | 8, peeled, tails on |
| Egg | 2, beaten, scrambled |
| Quail Egg | 8, boiled |
| Beef Meatball | 8, thinly sliced |
| Carrot | ½, julienned  |
| Onion | ½, chopped |
| Garlic | 2 cloves, crushed |
| Ginger | 2 cm, chopped |
| Large Red Chili | 3, smoothed |
| Black Pepper | 1 tsp |
| Palm Sugar  | 1 tbsp |
| Green Onion  | 1, diagonally sliced |
| Chive | 5, thinly sliced  |
| Salt | sufficient |
| Frying Oil | sufficient, for sautéing  |
| KEWPIE Salad Dressing Soy Sauce | 50 ml |
How to Make
Heat oil, sauté onion, garlic, ginger, and red chili until aromatic. Add chicken and shrimps, cook until color changes.
Add KEWPIE Salad Dressing Soy Sauce, palm sugar and black pepper. Cook until done.
Add noodles and other ingredients, stir well. Cook until done. Right before removing from the heat, add green onion and chives, and mix well. Serve.