Grilled Gurame with Soy Sauce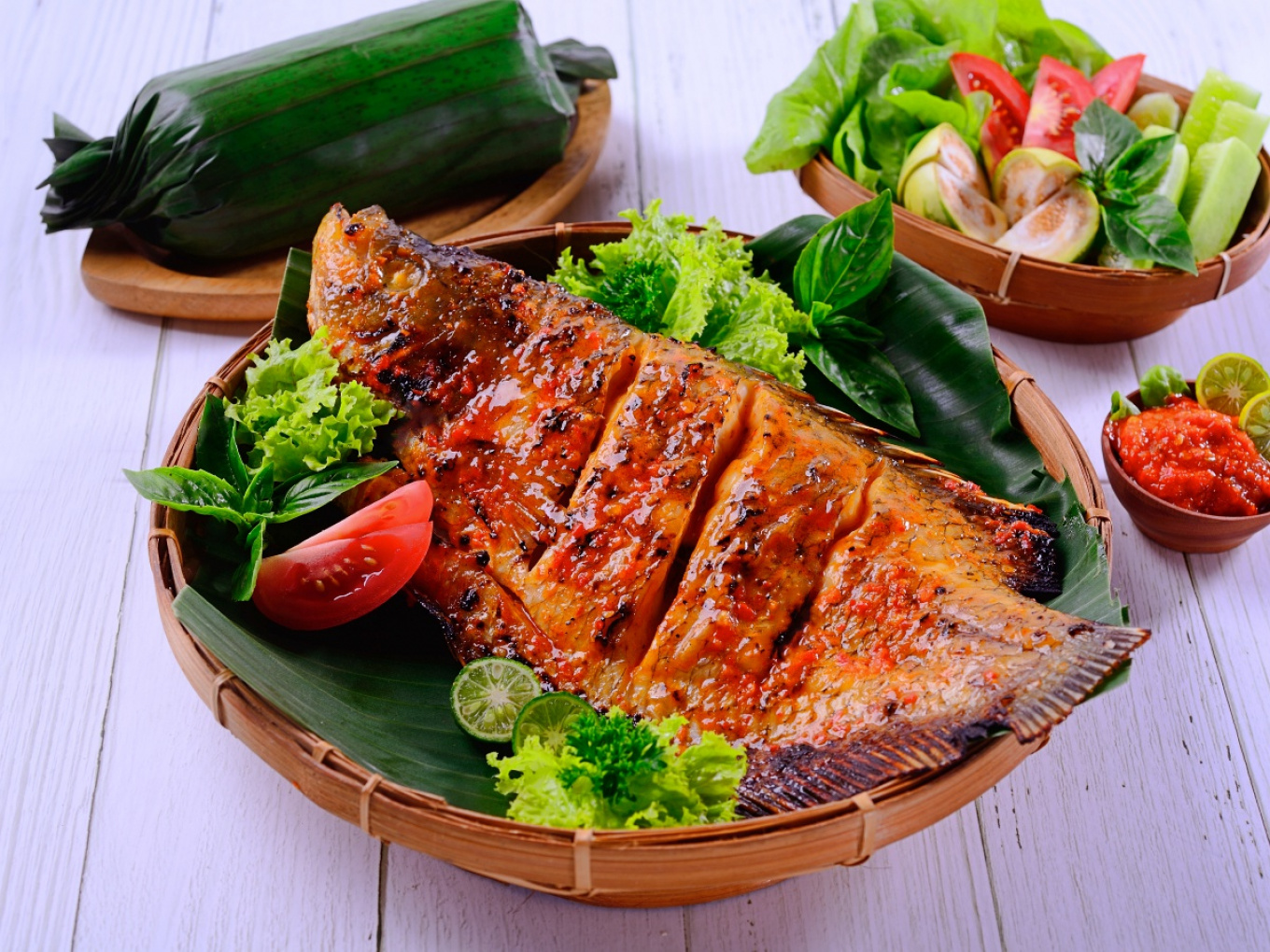 30 Minutes
2 Portion
Ingredients
Gurame Fish
1, scored with several crosswise cuts
Garlic
2 cloves
Lime
½, squeezed, take the juice
Salt
sufficient
Red Chili
4, ground
Lemon Grass
2, bruised
Lime Leaves
2
Frying Oil
sufficient, for sautéing

Sides

Rice
sufficient
Lalapan
sufficient
Sambal
sufficient
KEWPIE Salad Dressing Soy Sauce
100 ml
KEWPIE Salad Dressing Spicy Tomato
100 ml
How to Make
Marinate gurame with garlic, lime juice, salt and KEWPIE Salad Dressing Soy Sauce, sit for 15 minutes.
Sauté red chili, lemongrass and lime leaves until aromatic, add KEWPIE Salad Dressing Spicy Tomato, cook until thickened, remove.
Grill fish while occasionally brushing with sautéd seasonings. Grill until cooked on both sides, remove.
Serve with sides.