3 Colors Soboro Rice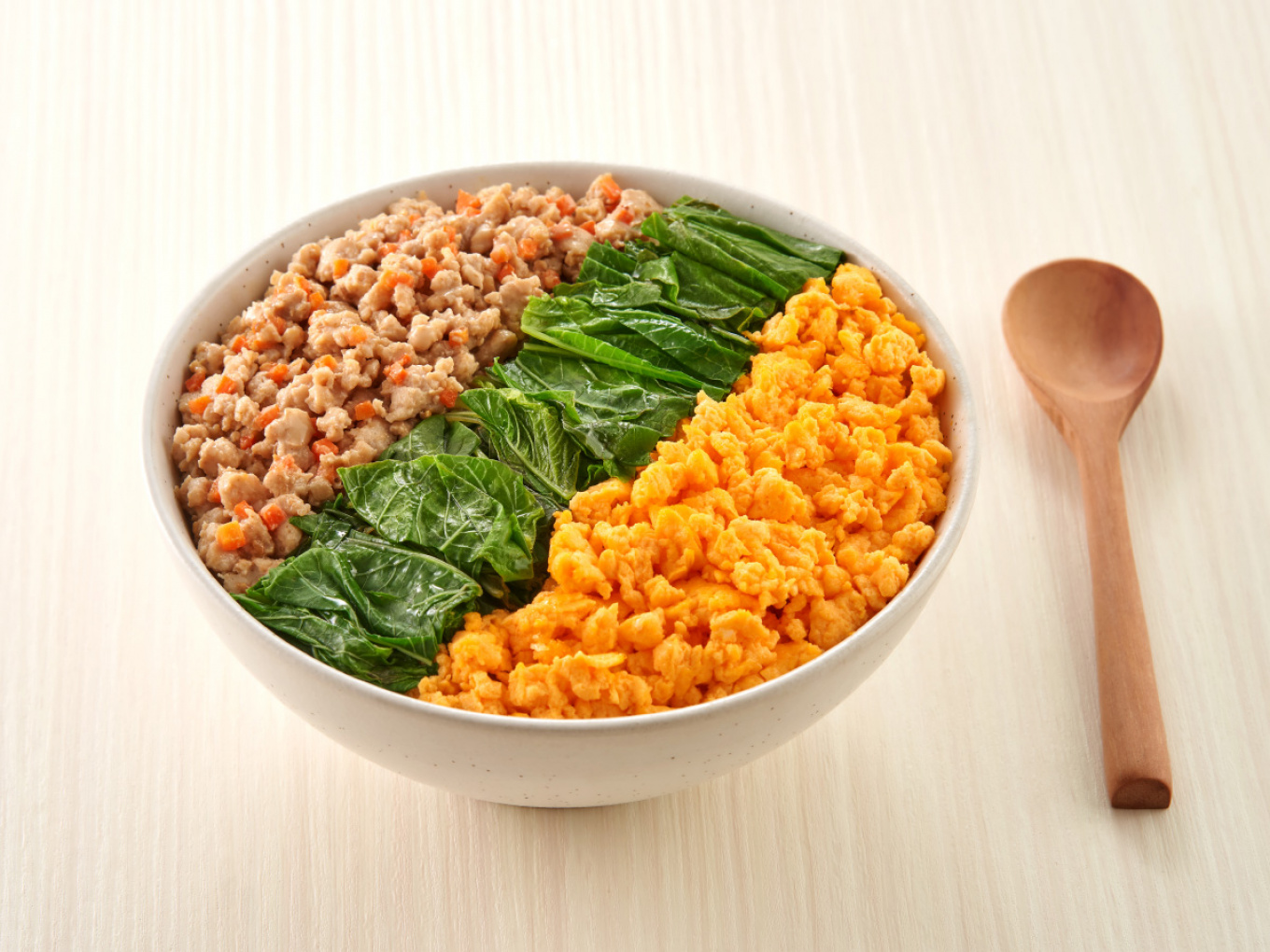 20 Minutes
2 Portion
Ingredients
| | |
| --- | --- |
| Rice | 300 g |
| Spinach | ½ bunch |
| Carrot | ¼ piece |
| Minced Chicken Meat | 150 g |
| Egg | 2  pieces |
| Miso | 1,5 tbsp |
| | 2 tbsp |
| | 50 ml |
How to Make
Boil spinach in boiling water, until slightly wilted. Remove, soak in the ice water, then squeeze to drain the water. Cut according to taste, drizzle with KEWPIE Salad Dressing Roasted Sesame.
Dice carrots. Put into a heatproof container, microwave for 1 minute or steam until soft, about 10 minutes.
Mix carrots with minced chicken, miso and 1 tbsp of KEWPIE MAYONNAISE ORIGINAL, mix well. Then saute until cooked.
Beat the eggs and add 1 tbsp of KEWPIE MAYONNAISE ORIGINAL, make scrambled egg.
Prepare a bowl, add rice, arrange on top of it with the stir-fried chicken and carrots, spinach and scrambled eggs.