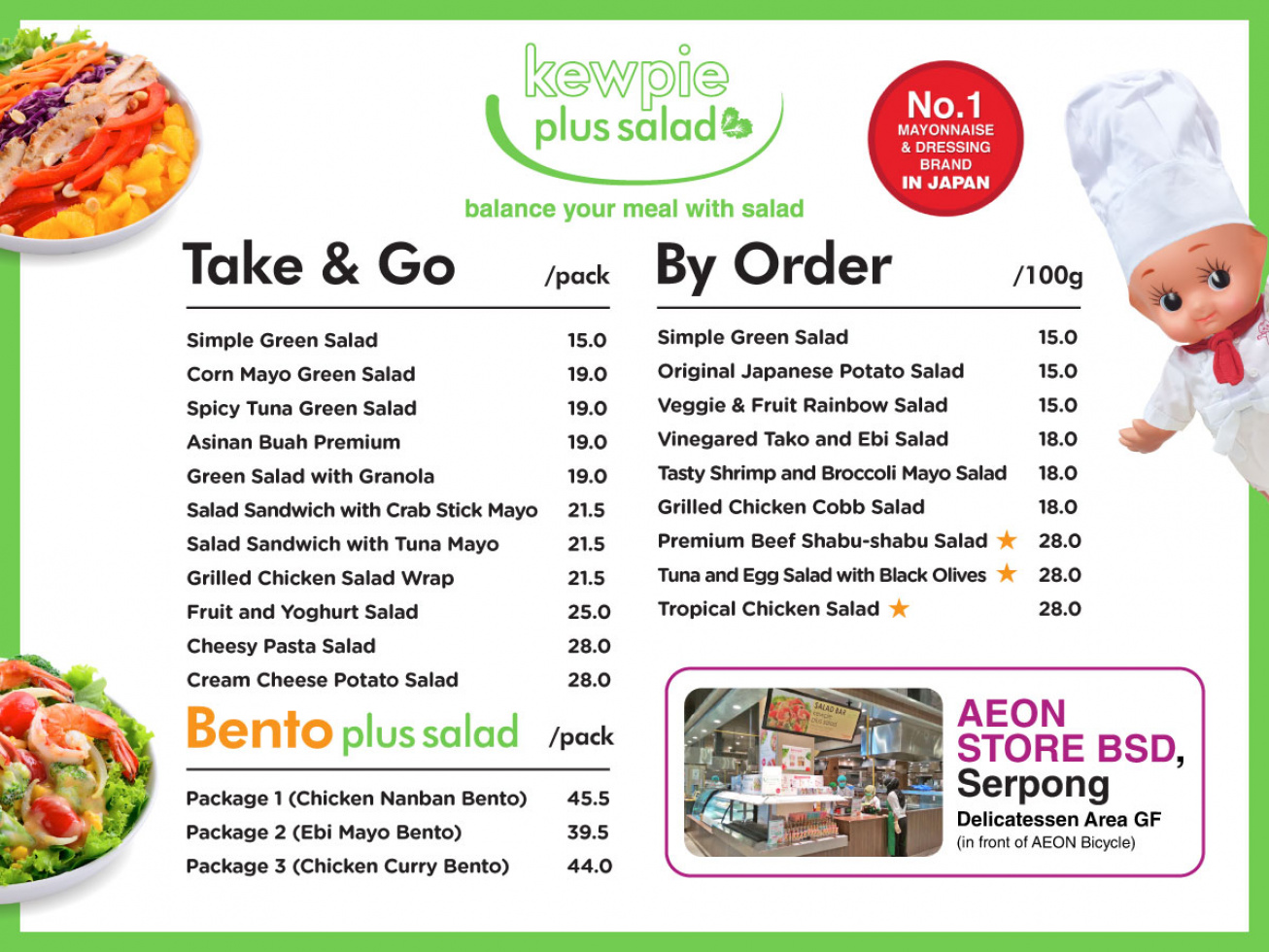 KEWPIE INDONESIA opened its second salad shop called "kewplie plus salad" in AEON BSD STORE, which located in Delicatessen Area, GF Floor (across AEON Bicycle) on May 1 2018.
The shop still offering the same concept with previous outlet, which giving the customer freedom to choose their own salad in "Take & Go" and "By Order" menus. However, there is also an additional menu in AEON BSD STORE outlet, namely Bento Plus Salad. In total, there are 23 fresh and delicious salad menus offered to the customers so that they have more variants to pick from.
Bento Plus Salad is a bento or lunch box menu, contains a complete meal (rice, side dishes, and salad). There are 3 Bento Plus Salad menus that the customers could pick such as Chicken Nanban Bento, Ebi Mayo Bento, and Chicken Curry Bento.
All the menus served in this outlet are inline with the purpose of kewpie plus salad, which is to encourage people enjoying salad as the complement to balancing their daily meals. With the opening of this second outlet, KEWPIE INDONESIA hopes that it could help on increasing the daily consumptions of salads for Indonesian people.
---