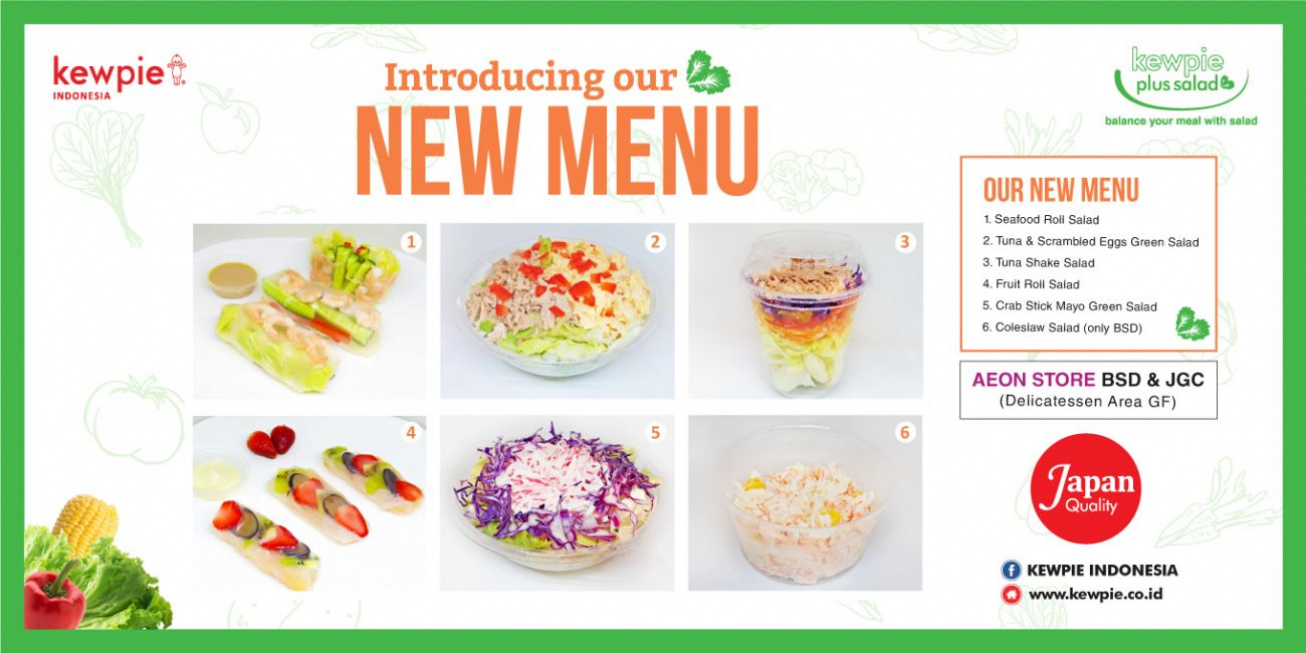 Enjoy the new variations of kewpie plus salad menu! There are 6 new menu variations on kewpie plus salad, such as Seafood Roll Salad, Tuna and Scrambled Eggs Green Salad, Tuna Shake Salad, Fruit Roll Salad, Crab Stick Mayo Green Salad and Coleslaw Salad (only at AEON STORE BSD outlets).
The prices range are varied from IDR 7,500 to IDR 25,000. All the menus are made from fresh salad, which contains vegetables mixed with proteins like eggs and tuna, as well as fruit salads. You can get competitive prices and other promos on AEON STORE BSD & JGC outlet until December 20, 2018.
Let's balancing our daily meal with salad!
---