Vegetable Kimbab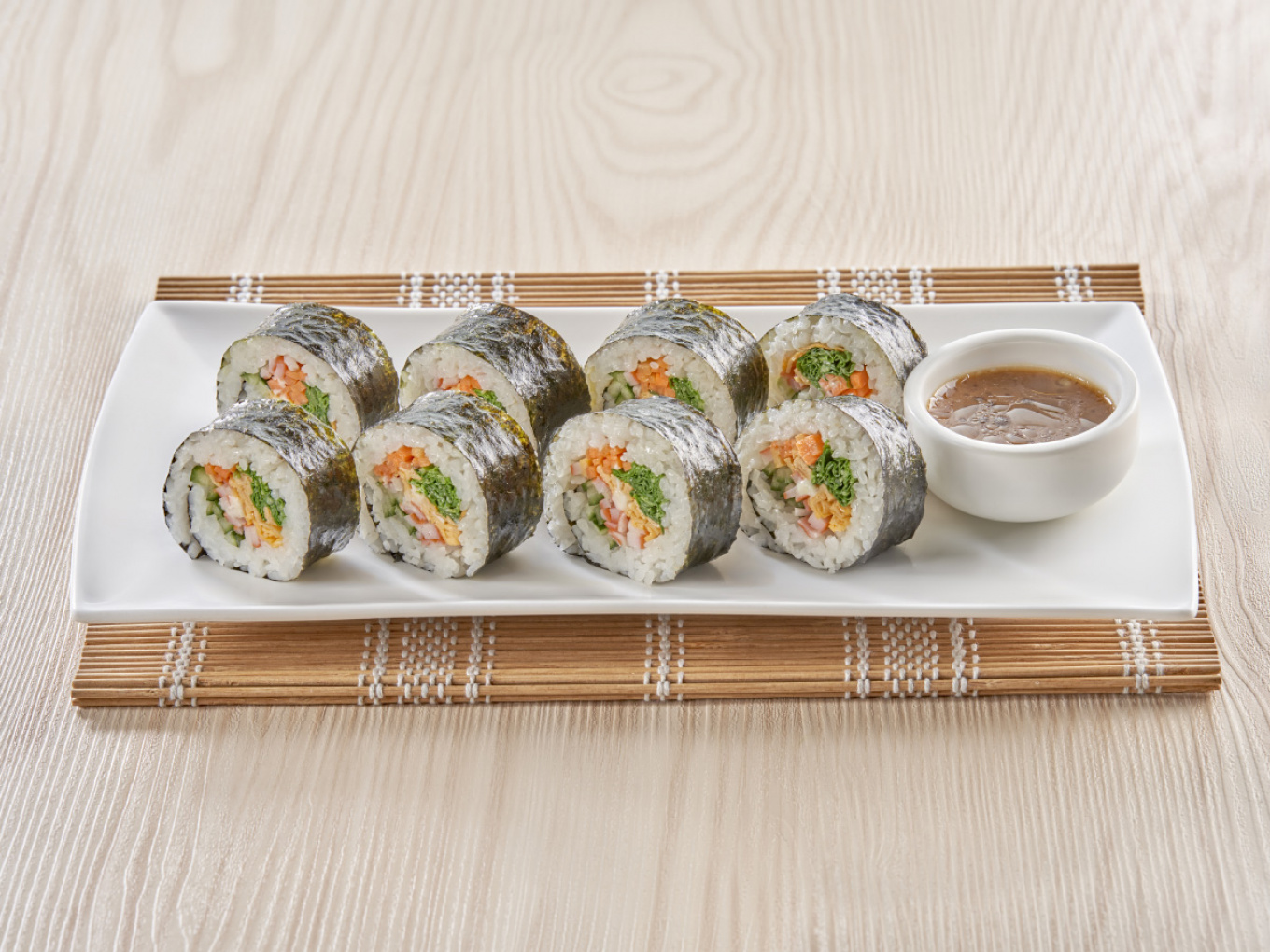 10 Minutes
2 Portion
Ingredients
| | |
| --- | --- |
| Warm Rice | 300 g |
| Dried Seaweed | 2 sheets |
| Spinach | 120 g |
| Cucumber | ½ piece, cut long |
| Egg | 2 pieces, break |
| Carrot | 120g |
| Crab Stick | 4 pieces, cut long |
| Sesame Oil | 2 tbsp |
| | sufficient |
| | sufficient |
How to Make
Stir-fry separately spinach, carrot, crab stick. Set aside. Stir-fry briefly spinach until slightly wilted. Make fried egg, and then cut long thinly, set aside.
Prepare a container, mix rice, sesame oil, and salt.
Prepare one sheet of nori on the sushi rollers, put sufficient amount of rice and spread evenly. Arrange all filling ingredients and add KEWPIE MAYONNAISE ORIGINAL on top of it. Roll and compact it.
Cut kimbab, serve with KEWPIE Salad Dressing Soy Sauce according to taste.