Vegetable Combo Rice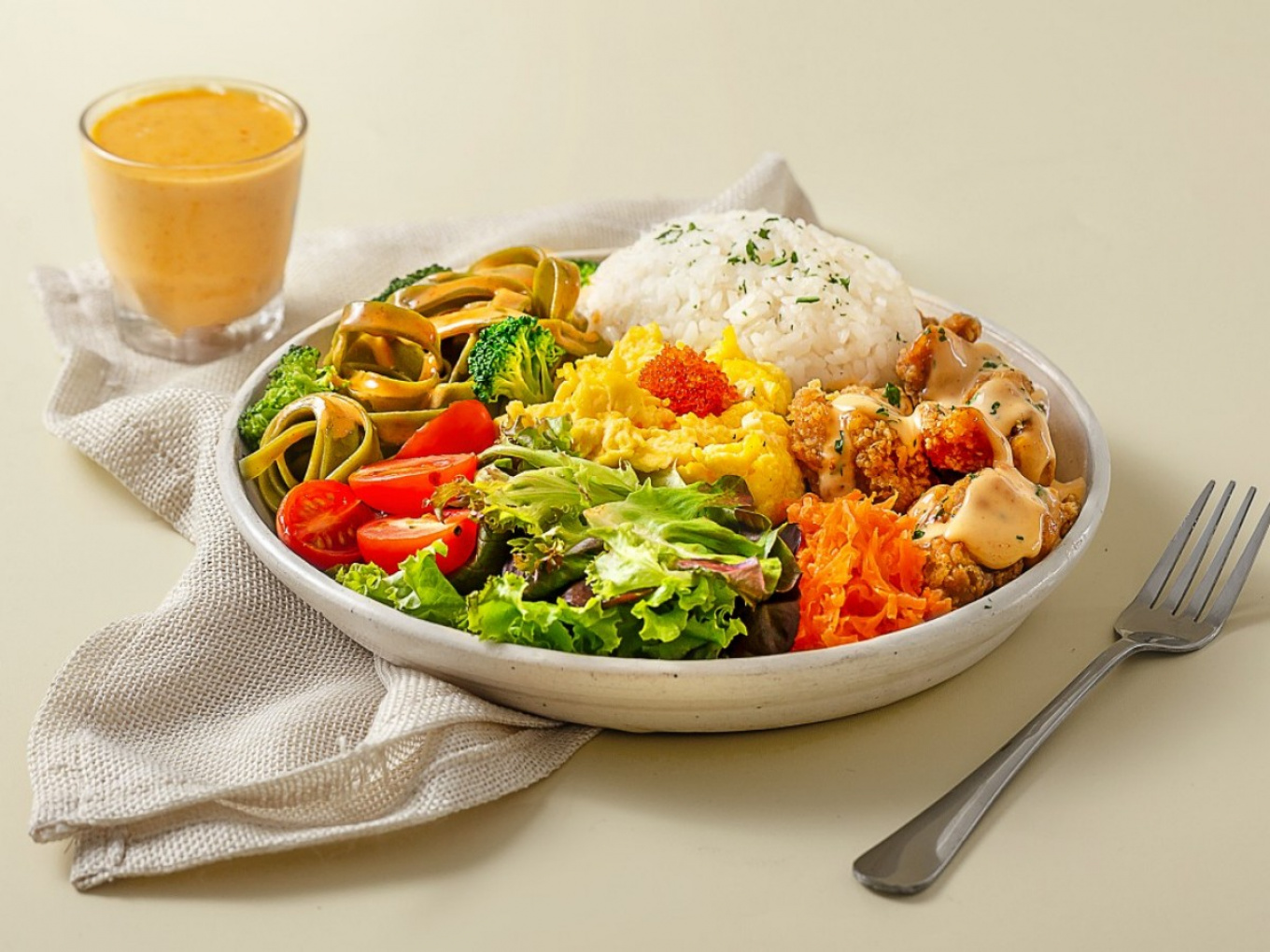 15 Minutes
2 Portion
Ingredients
| | |
| --- | --- |
| Chicken Karaage | 3 pieces, fried |
| Egg | 2 pieces, scrambled |
| Rice | 100 g |
| Salad Mix | 40 g |
| Carrots | 25 g, finely grated |
| Cherry Tomato | 3 pieces, cut into two |
| Pasta (Fettucini/Penne) | 80 g |
| Broccoli | 50 g, blanch |
| Chili Sauce | 2 tbsp |
| Tobiko | 1 tsp |
| Butter | 1 tbsp |
| Onion | 1/4 piece, finely chopped |
| KEWPIE MAYONAIS ORIGINAL | 4 tbsp |
| KEWPIE Salad Dressing Spicy Tomato | 50 ml |
How to Make
Mentai Sauce: mix KEWPIE MAYONNAISE ORIGINAL, chili sauce and tobiko, mix well.
Heat butter, saute onion until smells good, add KEWPIE Salad Dressing Spicy Tomato, cook until thickened. Add pasta and broccoli, stir well until mixed, remove from the heat.
Arrange karaage, pour with mentai sauce. Arrange egg, pasta, salad, and rice, serve.