Vegetable and Pastrami Sandwich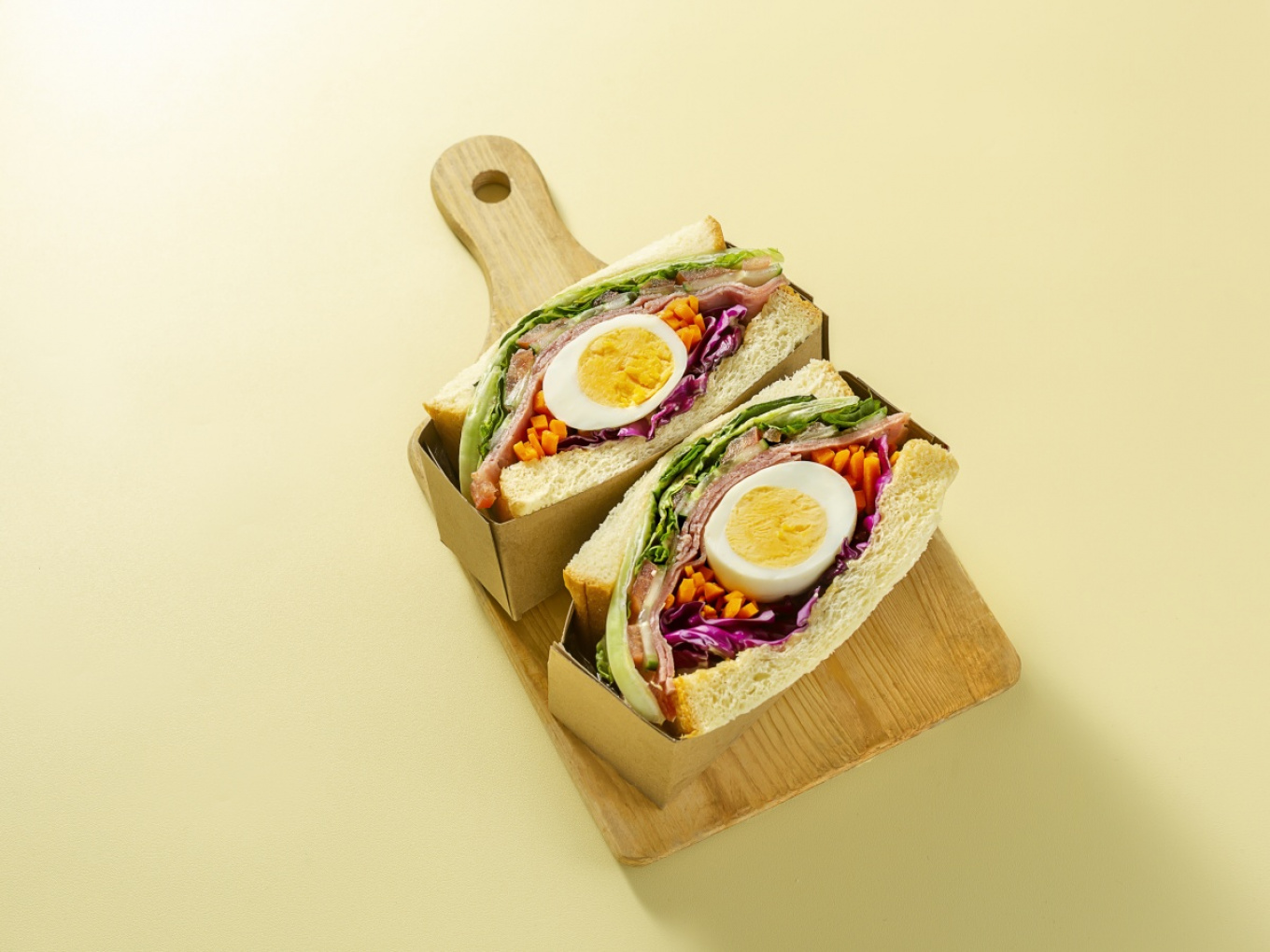 15 Menit
2 Portion
Ingredients
| | |
| --- | --- |
| Thick White Bread | 2 slices |
| Romaine Lettuce | 3 leaves |
| Boiled Egg | 1 egg |
| Purple Cabbage | 30 g, finely sliced |
| Carrot | 30 g, finely shredded |
| Kyuri | 6 slices |
| Red Tomato | 4 slices |
| Beef Pastrami | 4 slices |
| KEWPIE SANDWICH SPREAD CHEESE | Sufficient |
How to Make
Heat the pastrami briefly in a frying pan, remove from the heat and set aside.
Spread the white bread with KEWPIE SANDWICH SPREAD CHEESE.
Stack then fold the romain lettuce, set aside
Arrange purple cabbage, carrots, tomatoes, kyuri and egg, add beef pastrami and romain lettuce, cover with bread again.
Wrap with parchment paper while slightly pressing to make it solid, let stand a few moments.
Cut into 2 parts, serve.