Tuna and Egg Sandwich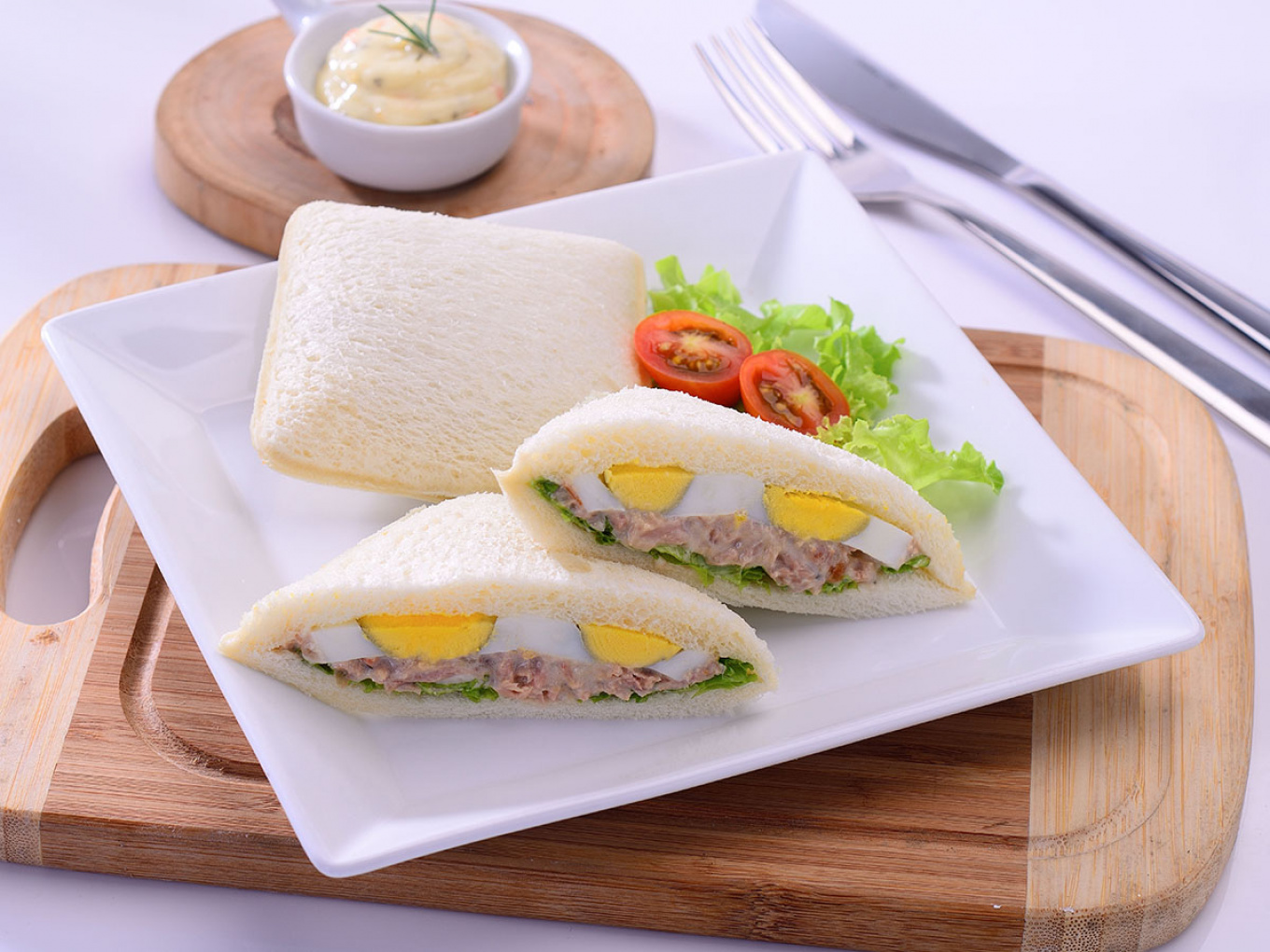 10 Minutes
3 Portion
How to Make
Mix tuna and KEWPIE MAYONNAISE ORIGINAL, mix well. Slice boiled egg thinly.
Spread one side of each of the bread slices with KEWPIE SANDWICH SPREAD ORIGINAL. Arrange in order the lettuce, tuna, and boiled egg slices on three of them. Place the other slices, spread side down, on top of them.
Use bread cutter to remove crusts and pinch edges together. Serve.