Spicy Baked Pasta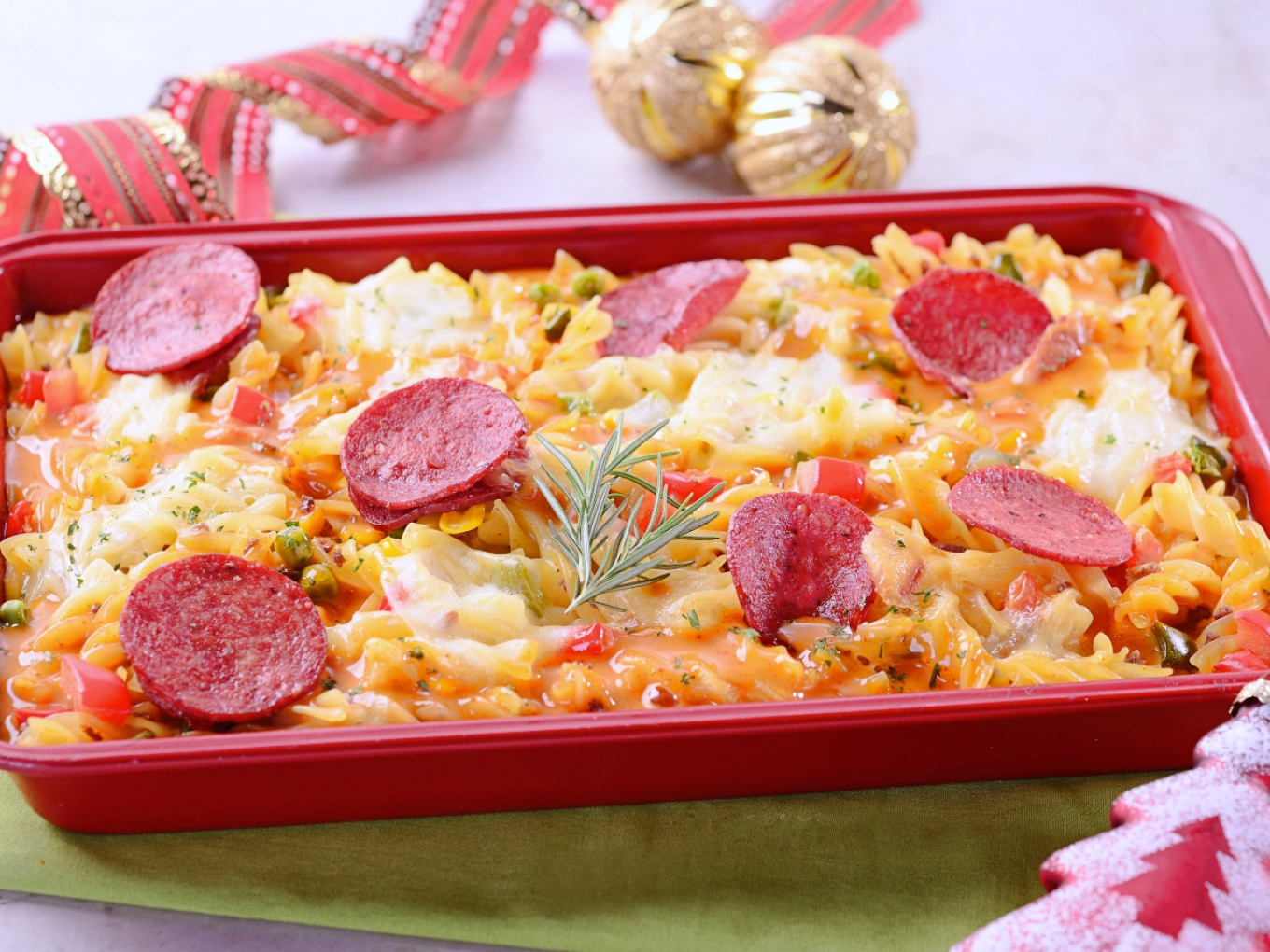 40 Minutes
8 Portion
Ingredients
| | |
| --- | --- |
| Fusilli Or Other Pasta | 150g, boiled |
| Ground Beef | 100g |
| Mozzarella Cheese | 100g |
| Pepperoni Or Other Spicy Sausage | 8 slices |
| Butter | 20g |
| Onion | ½, finely chopped  |
| Flour | 30g |
| Milk | 300 ml  |
| Egg | 3 |
| Canned Corn | 50g |
| Red Capsicum | 50g, diced |
| Peas | 50g |
| KEWPIE Salad Dressing Spicy Tomato | 100 ml |
How to Make
Heat butter, sauté onion until aromatic. Add ground beef, cook until colour changes.
Add flour, stir until thickened. Add milk gradually while stirring until well-mixed. Add pasta, stir well, remove from the heat.
Add eggs, corn, red capsicum, peas and KEWPIE Salad Dressing Spicy Tomato, stir well.
Pour into heat-resistant dish, sprinkle mozzarella cheese over the top, and add pepperoni.
Bake in oven for 30 minutes with bottom heat 170˚C until done, remove, serve.