Smoked Beef Sandwich Heart-Shaped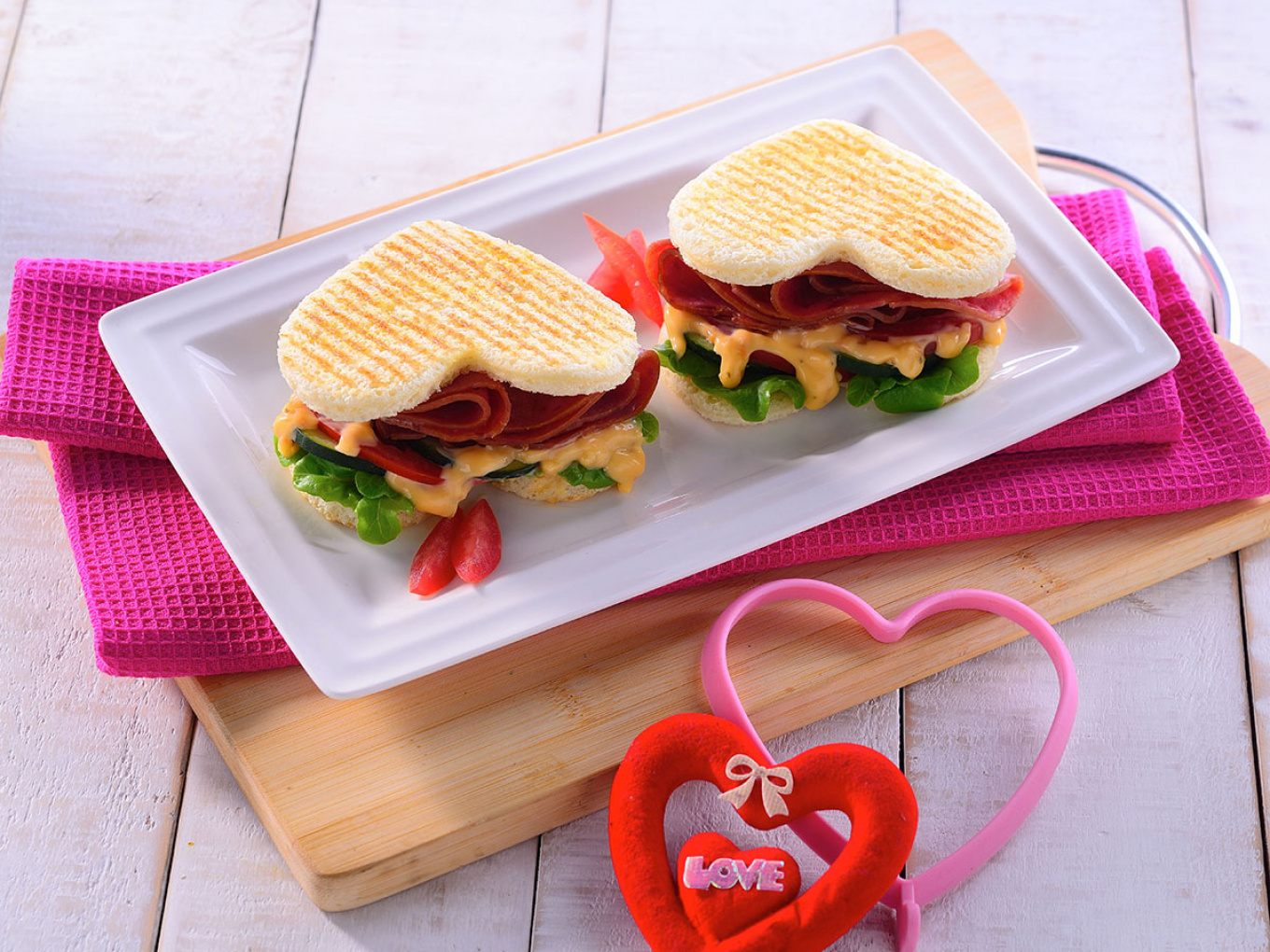 10 Minutes
2 Portion
Ingredients
| | |
| --- | --- |
| White Bread | 4 slices |
| Lettuce | Sufficient, shredded |
| Zucchini | 1/2 piece |
| Tomato | 1 piece |
| Smoked Beed | 4 slices |
| Margarine | Sufficient |
| KEWPIE SANDWICH SPREAD CHEESE | Sufficient |
How to Make
Cut bread with heart shaped cookie cutter, spread with margarine on both sides. Bake in a griddle pan until golden brown and lift it up.
Heat the margarine on the pan, cook the smoked beef until done and lift.
Spread the bread with KEWPIE SANDWICH SPREAD CHEESE; stack with lettuce, zucchini, and smoked beef, and another slice of bread. Serve while it's warm.