Smoked Beef Banh Mi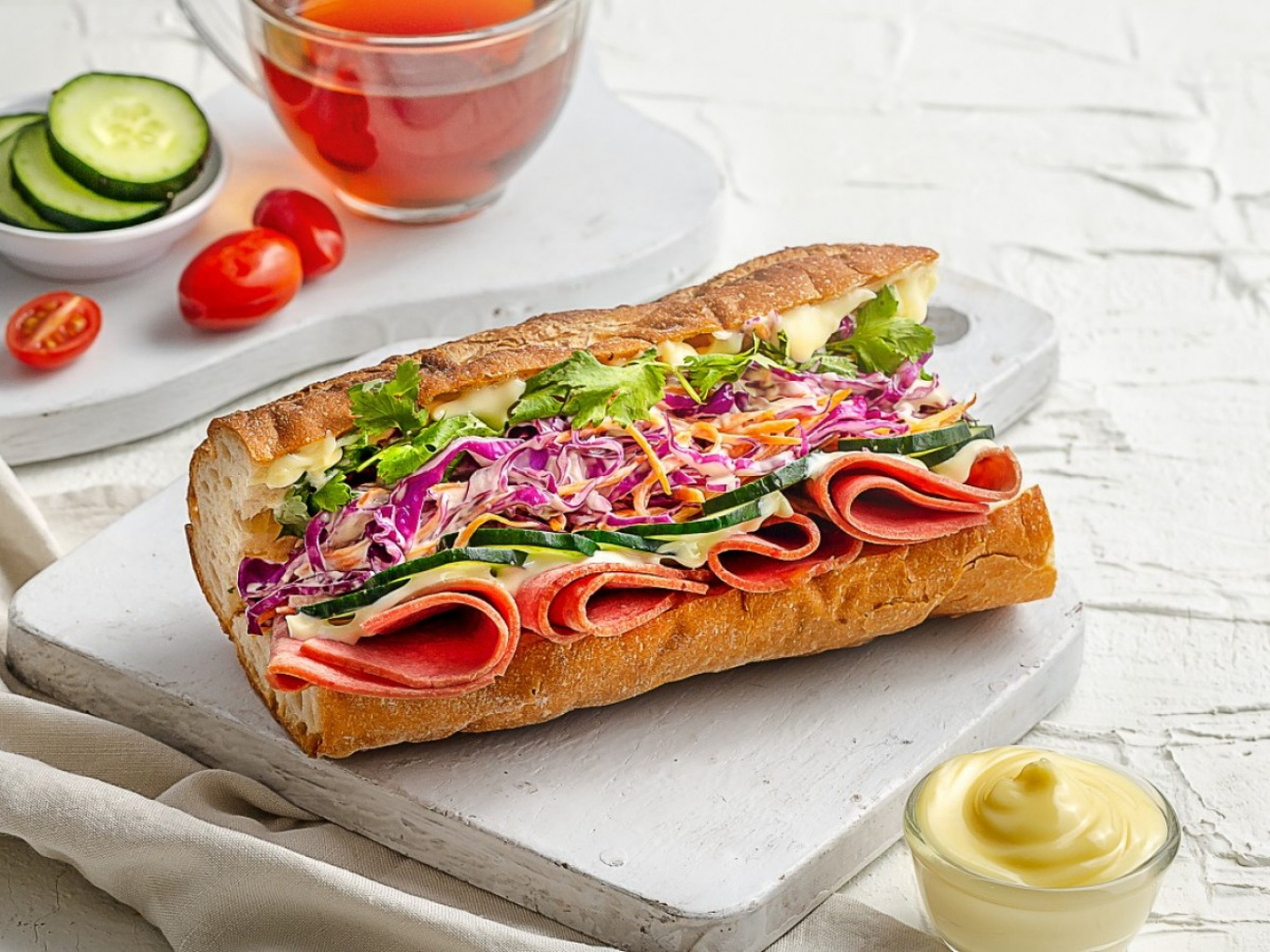 15 Minutes
1 Portion
Ingredients
| | |
| --- | --- |
| Mini Soft Baguette | 1 piece |
| Smoked Beef | 2 sheets |
| Purple Cabbage | 15 g |
| Carrot | 1/2 piece |
| Zucchini | 1/4 piece, thin-diagonally sliced |
| Corriander Leaves | Sufficient |
| Black Pepper | Sufficient |
| Cooking Vinegar | 1/2 tbsp |
| Salt and Sugar | Sufficient |
| Cooking Oil | Sufficient |
| KEWPIE MAYONNAISE ORIGINAL | 6 tbsp |
How to Make
Mix 2 tablespoon of KEWPIE MAYONNAISE ORIGINAL and black pepper, spread partially in the inside part of the bread, set aside.
Mix cooking vinegar with salt and sugar, stir until it's dissolved. Slice finely purple cabbage and carrot, put into the bowl, add the vinegar mixture, stir again, drain well until the water is reduced. After that, add 4 tablespoon of KEWPIE MAYONNAISE ORIGINAL, stir well, set aside.
Heat the cooking oil, saute the smoked beef for a while, and then cut into 2 parts.
Fill the bread with smoked beef, zucchini, vegetables, and coriander leaves with adding the mayonnaise mixture in the between. Serve.