Pumpkin Sandwich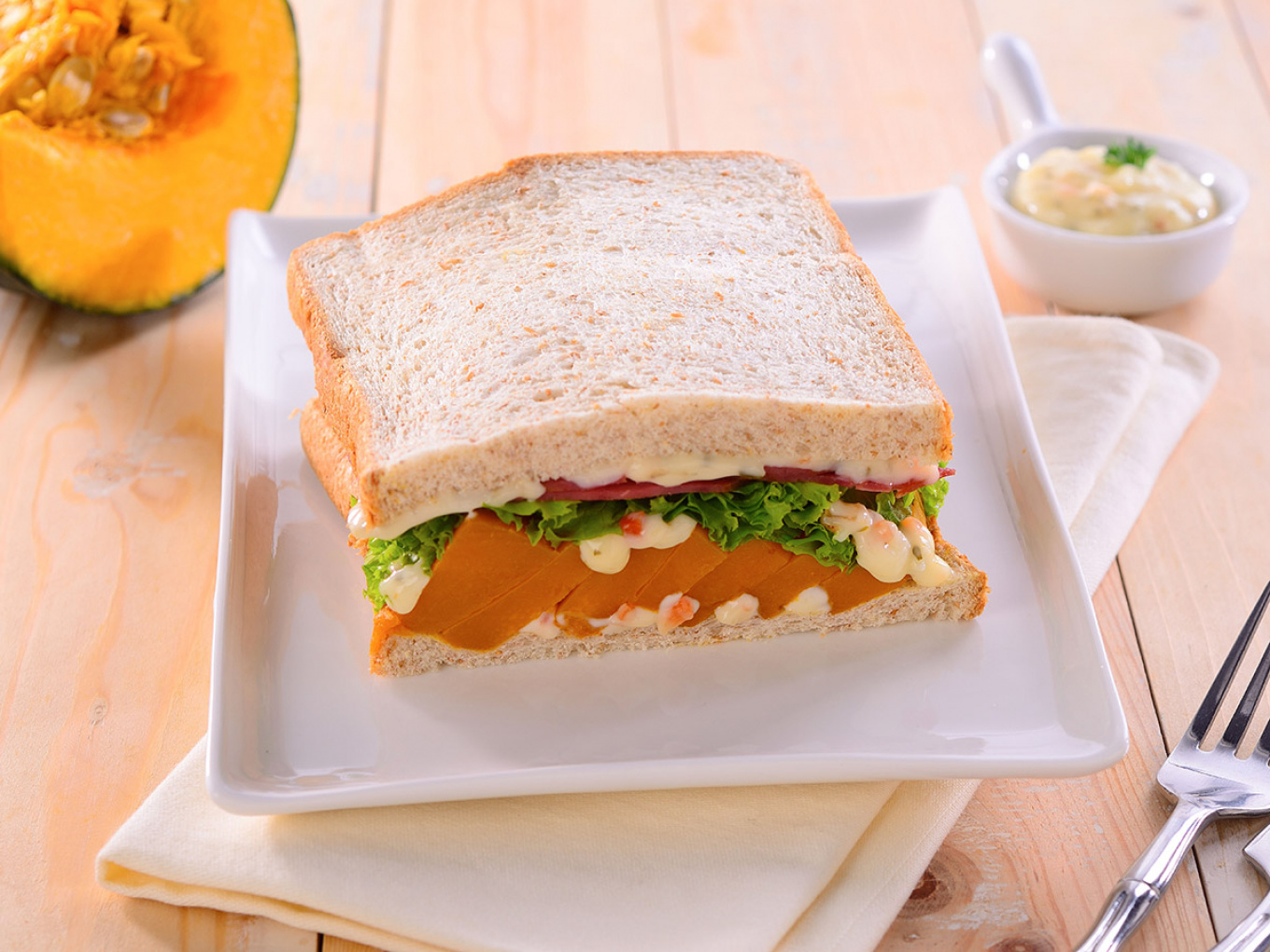 15 Minutes
10 Portion
Ingredients
| | |
| --- | --- |
| Wheat Loaf Bread | 8 slices |
| Pumpkin | 1/4 piece |
| Smoked Beef | 4 slices |
| Lettuce | 4 leaves |
| Margarine | Sufficient, for cooking |
| KEWPIE SANDWICH SPREAD ORIGINAL | Sufficient |
How to Make
Wash the pumpkin, peel the skin, cut according to taste. And then, steam until soft about 10-15 minutes. Remove from the heat, drain.
Heat up margarine on the frying pan, stir fry smoked beef until shrinked. 
Take one slice of bread, spread it with KEWPIE SANDWICH SPREAD ORIGINAL. Arrange lettuce, smoked beef, pumpkin accordingly. Put another slice of bread on top of it. Serve.
*) Wrap sandwich with plastic wrap and press it with plate or heavy-flat things on top of it for about 10 minutes so the filling of the sandwich blends well.