Mayonnaise Risoles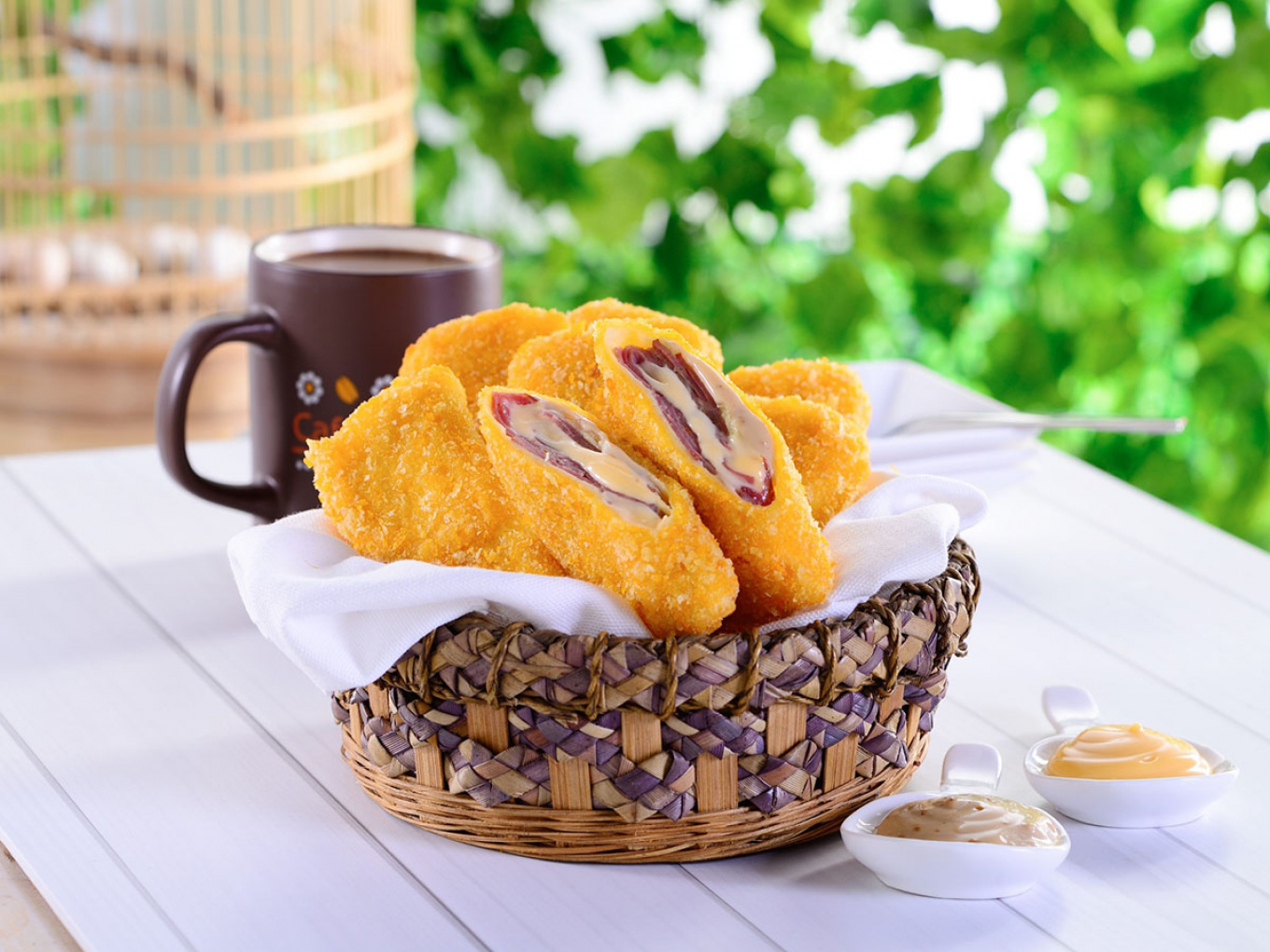 30 Minutes
15 Portion
Ingredients
Risoles Wrapper

Egg
1 piece
Egg Yolk
1 piece
Milk
225 ml
Margarine
1 tbsp, melted
Salt
Sufficient

Filling:

Smoked Beef
8 slices, thinly sliced
KEWPIE MAYONNAISE ORIGINAL
Sufficient
KEWPIE SANDWICH SPREAD CHEESE
Sufficient

Outer Layer:

Flour
50 g
Egg
2 pieces, beated
Bread Crumbs
150 g
Cooking Oil
Sufficient, for frying
How to Make
Risoles wrapper: mix flour and milk well. Add egg, egg yolk, salt and melted margarine, stir again until well combined.
Heat small non-stick frying pan, spread margarine on it, pour small amount of wrapper batter onto hot pan. Make thin omelettes, repeat until all the batter is used.
Take 1 omelette, add KEWPIE MAYONNAISE ORIGINAL and KEWPIE SANDWICH SPREAD CHEESE. Add smoked beef, fold, make sure the filling is tightly wrapped.
Roll rissoles in flour, dip in beaten eggs, roll in bread crumbs, deep fry until well-cooked. Serve.