Egg and Salmon Mix Salad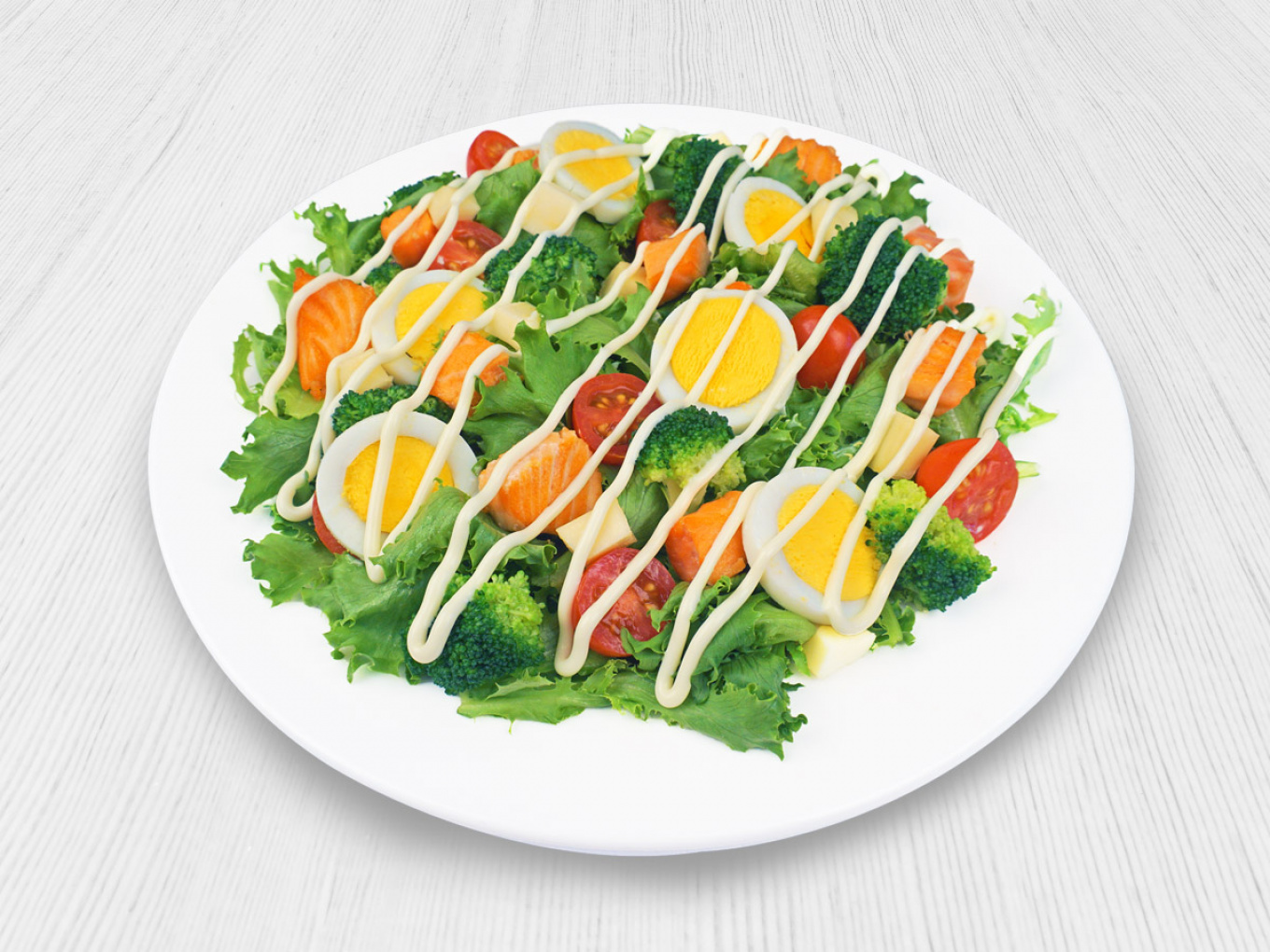 20 Minutes
2 Portion
Ingredients
| | |
| --- | --- |
| Salmon Fillet | 100 g |
| Lettuce | 80 g |
| Egg | 2 pieces |
| Broccoli | 60 g |
| Cherry Tomato | 40 g |
| Cheddar Cheese | 15 g |
| Cooking Oil | Sufficient |
| KEWPIE MAYONNAISE ORIGINAL | Sufficient |
How to Make
Cut the salmon into pieces, heat a little bit of oil in a flat pan, cook until the salmon is cooked, remove and set aside.
Boil water, add broccoli, boil until cooked, remove from heat. Put into cold water, set aside. Broccoli will be greener after a few minutes, drain the water.
Arrange green lettuce, broccoli, salmon, eggs and cherry tomatoes in a serving plate, sprinkle with cheese.
Lining with KEWPIE MAYONNAISE ORIGINAL. Serve.