Bunny Sandwich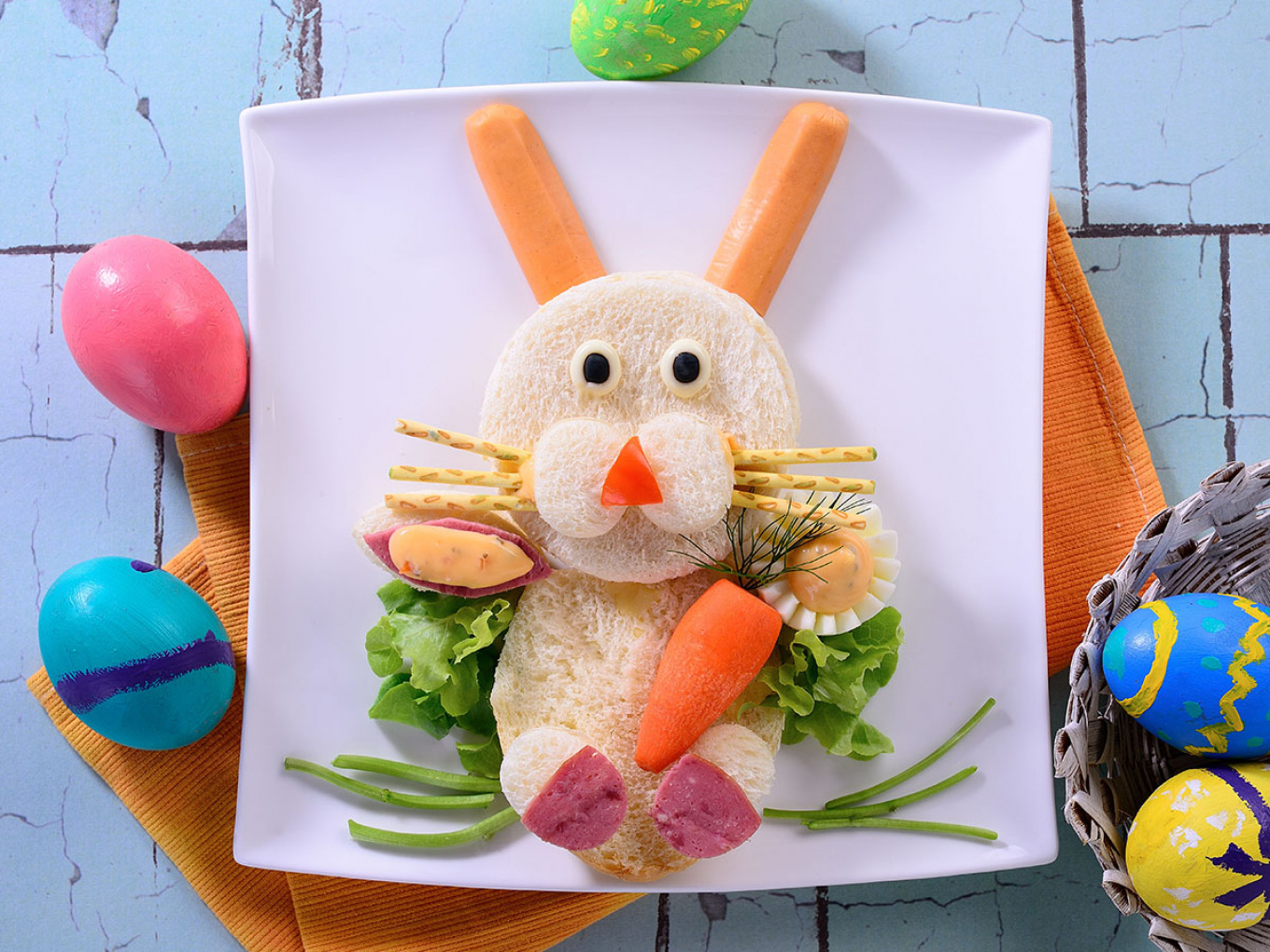 15 Minutes
1 Portion
Ingredients
Egg Ingredients

Chicken Sausage
2 pieces
Green Lettuce
Sufficient
Mini Carrot
1 piece
Smoked Beef
1 slice
Red Capsicum
1/4 piece
Stick Biscuit
3 pieces, cut half into two
Nori
Sufficient

Bread Ingredients

White Bread
4 slices
KEWPIE MAYONNAISE ORIGINAL
Sufficient
KEWPIE SANDWICH SPREAD CHEESE
Sufficient
How to Make
Cut two slices of white bread with a circle-shaped cookie cutter to make the  bunny's head, set aside. Cut another slice of white bread to make the body, and cut another one for the hands, cheeks and feet.
Spread one of the bread slices for the head with KEWPIE SANDWICH SPREAD CHEESE, and put the other one on top. Place it on a plate, add bread for the body part, join the head and body with KEWPIE SANDIWCH SPREAD CHEESE.
Prepare the garnish ingredients, decorate the bunny using KEWPIE MAYONNAISE ORIGINAL to hold the garnish on.