Bread with Salad Topping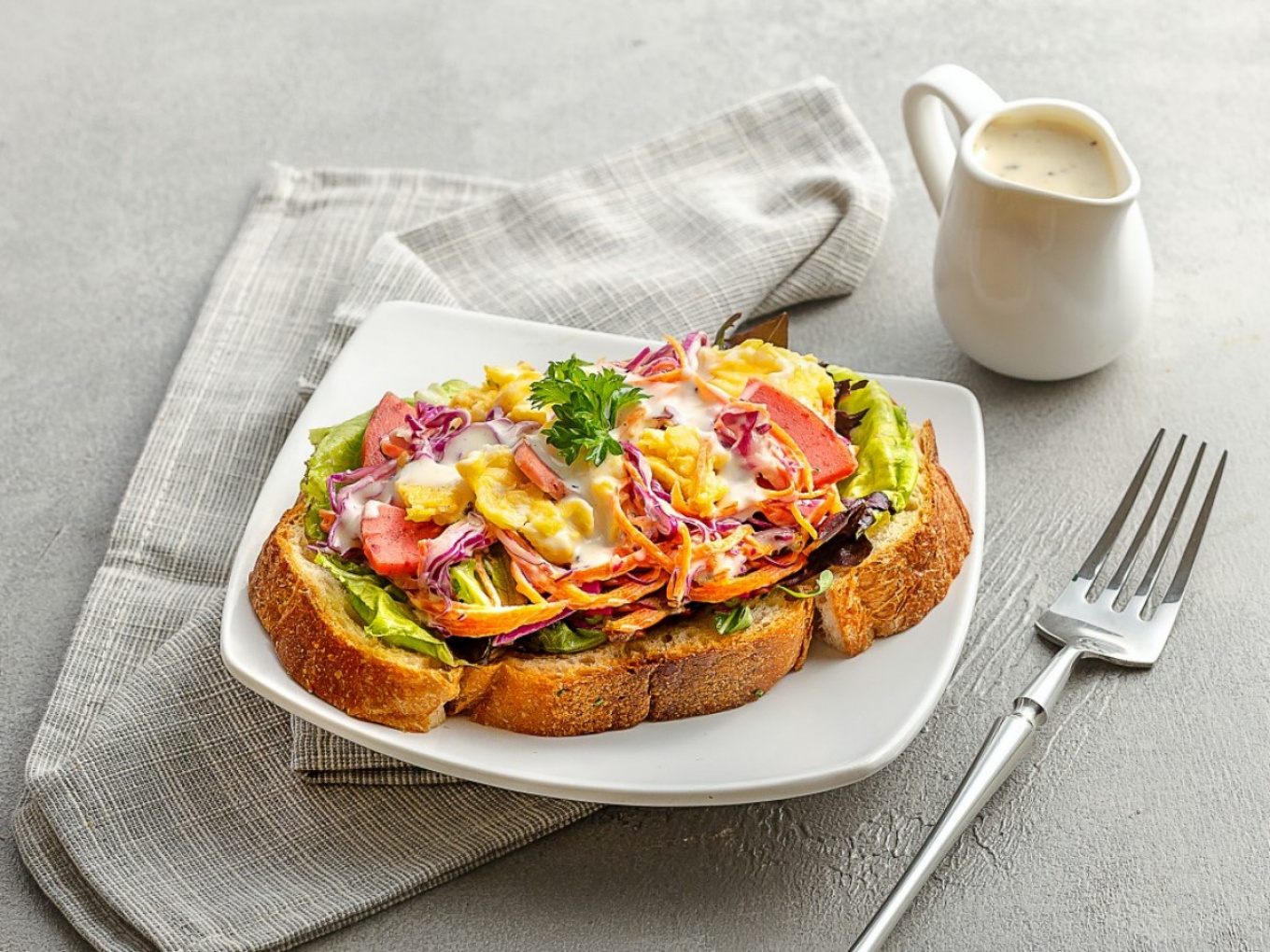 15 Minutes
2 Portion
Ingredients
| | |
| --- | --- |
| Sour Dough Bread | 2 loafs |
| Butter | 1 tbsp |
| Red Lettuce | 2 leaves |
| Green Lettuce | 4 leaves |
| Egg | 1 piece, scrambled egg |
| Beef Bacon | 2 slices, saute briefly |
| Purple Cabbage | 30 g, finely sliced |
| Carrot | 40 g, finely sliced |
| Black Pepper | Sufficient |
| KEWPIE MAYONNAISE ORIGINAL | 25 g |
| KEWPIE Salad Dressing Caesar | 50 g |
How to Make
Spread the bread with butter, bake on the grill pan or skillet pan until brownish, remove from the heat.
Spread the bread with KEWPIE MAYONNAISE ORIGINAL.
Arrange red lettuce, green lettuce, egg, beef bacon, purple cabbage, and carrot on it.
Pour with KEWPIE Salad Dressing Caesar, sprinkle black pepper. Serve.