Boiled Vegetable Sandwich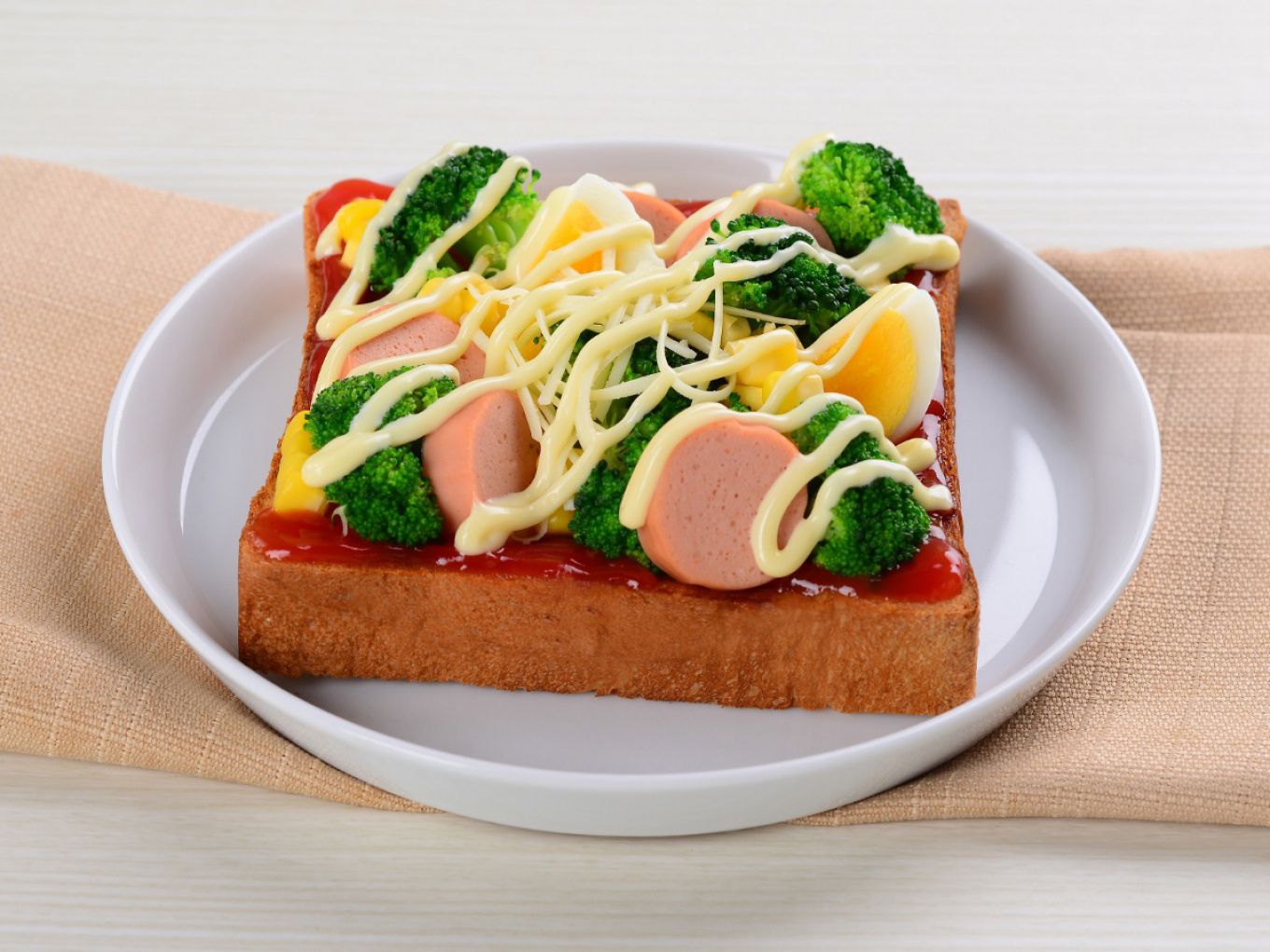 15 Minutes
1 Portion
Ingredients
| | |
| --- | --- |
| White Bread | 1 slice |
| Broccoli | ¼ bunch, cut small |
| Corn | 1 tbsp |
| Boiled Egg | ½ piece, cut into 2 |
| Ready-to-eat Sausage | 1 piece, cut small |
| Tomato Sauce | 1 ½ tbsp |
| Shredded Cheddar Cheese | sufficient |
| | |
How to Make
Boil broccoli and corn separately until cooked, remove, drain.
Prepare bread, spread one side with KEWPIE MAYONNAISE ORIGINAL, add tomato sauce on the top.
Arrange broccoli, corn, and boiled egg on the top. Heat frying pan, add bread, close the pan and toast for 3 minutes or until bread texture is slightly crispy. Remove.
Put bread on the plate, decorate bread with shredded cheese and KEWPIE MAYONNAISE ORIGINAL. Serve.