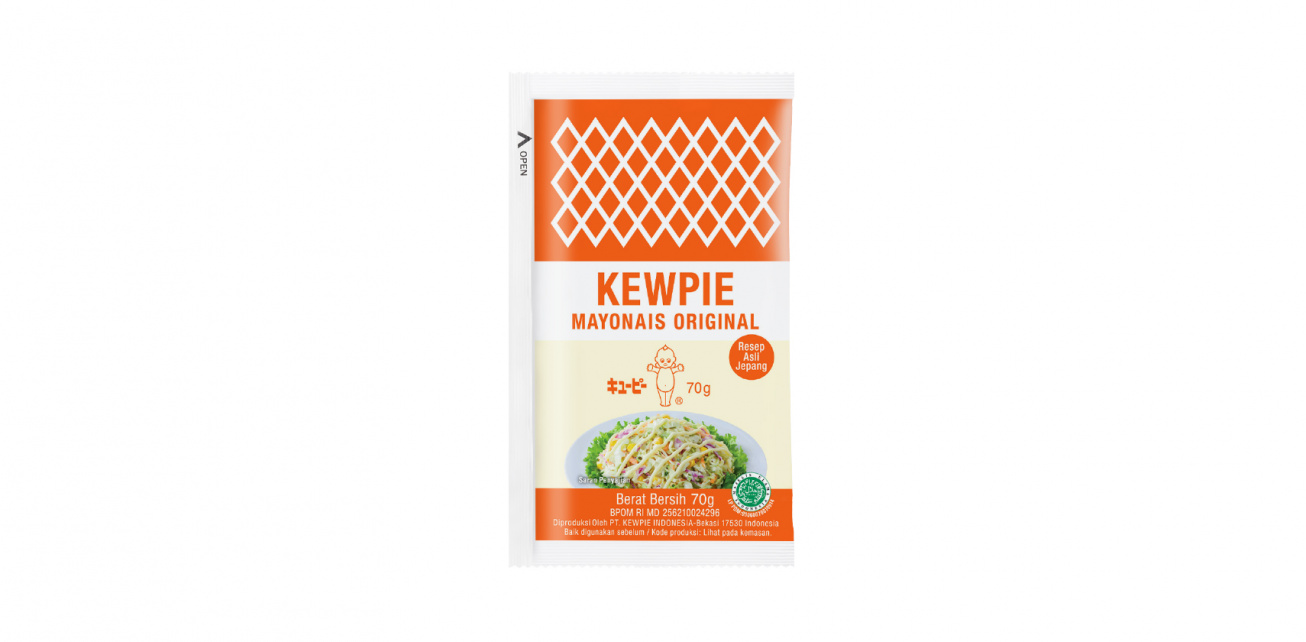 KEWPIE MAYONAIS ORIGINAL, its original taste has been very well received by many customers since it was produced and marketed.
This time, we are expanding the KEWPIE MAYONAIS ORIGINAL item that can be consumed by customers by adding the packaging size of 70g. Currently, KEWPIE MAYONAIS ORIGINAL is available in 15 g, 150 g, 300 g, and 1 kg packaging sizes.
By adding the size variation of this product, not only for the salad menu, but its use will be wider for kitchen purposes such as for the trend of Japanese-style food with local flavors, for example such as Mentai Mayo.
We want to support more the creation of new food cultures in this country while contributing to the tastiness and healthiness of the Indonesian people.
KEWPIE MAYONNAISE ORIGINAL 70g is now available at the stores below:
AEON Supermarket
Alfamart
Alfamidi (JABODETABEK)
All Fresh
Bonnet
BORMA
Diamond Supermarket
Duta Buah
HARI HARI
Hypermart
Jakarta Fruit Market
Lotte Grosir
Lotte Mart
NAGA SWALAYAN
PAPAYA
TIARA
TIP TOP
Total BUAH SEGAR
---