Veggie Mix with Tuna and Egg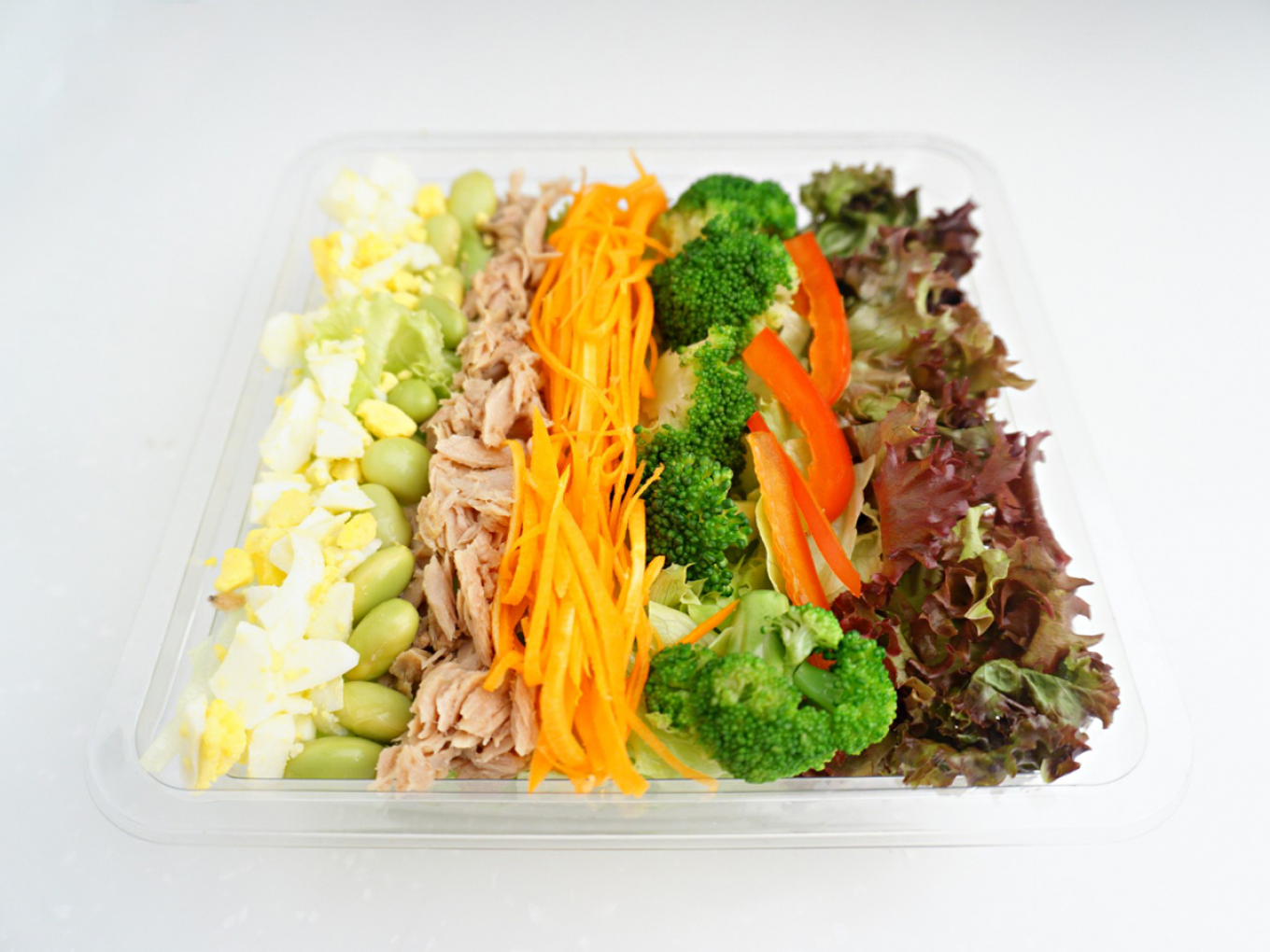 Available at:
AEON STORE Jakarta Garden City & AEON STORE BSD City
Description :
Mix salad with varieties of vegetable and protein now is available in NEW LOOK. Enjoy it with KEWPIE Salad Dressing Thousand Island.
Netto:
169 gram (average weight, actual weight may vary depending on operational conditions).
Ingredients
Egg
Tuna
Lettuce Head
Lolorosa
Broccoli
Red Capsicum
Carrot
Edamame
Dressing
KEWPIE Salad Dressing Thousand Island
29,800